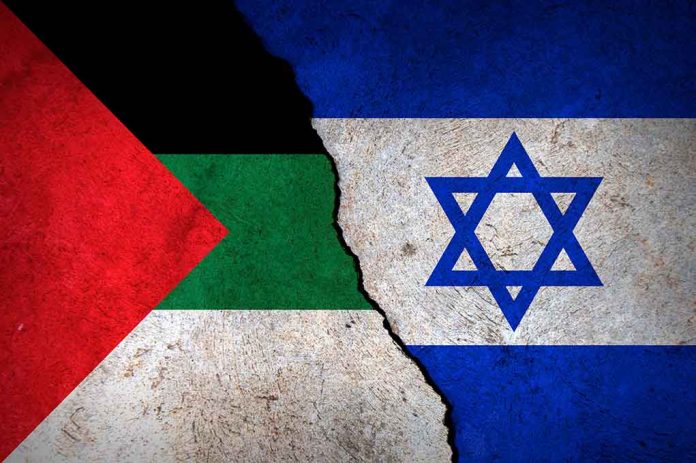 (Daily360.com) – Since 2001 Gallup polling service has been asking the question of preference in the ongoing strife between the Israelis and Palestinians. In 2001 Democrats favored Israel by a margin of 35 points, but now in 2023, they favor Palestine by 11 points, a whopping 46-point swing. Republicans on the other hand have gone in the other direction, favoring Israel by 45 points in 2001 and 67 points now in 2023. Independents sit in between the two with a 17-point advantage over Israel down from 25 points in 2001.
This year's poll was taken prior to the judicial reforms instituted by Israeli Prime Minister Benjamin Netanyahu. An interesting aspect when looking into the breakdowns is the overall "positive view" of Israel; 82% of Republicans, 67% of Independents, and even 56% of Democrats. All three generally view Palestinian Authority as 'negative.' Things turn the other way when the question is posed, with whom do you align your "sympathies." For the first time in this poll's history Democrats by majority said the Palestinians.
Gallup notes the generational differences are large with the majority of the silent generation, baby boomers, and Generation X favoring Israel while Millennials favor Palestine by 42% to 40%. Over the past decade or so Democrat politicians more openly favor Palestine, and far-left "squad" members Democrat Representatives Ilhan Omar (MN) and Rashida Tlaib (MI) have openly chastised Israel. Omar accused Israel of "occupying" Palestinian land and has been banned from entering the area by Israeli authorities. Tlaib who is of Palestinian ancestry was likewise barred for a time by Israel from traveling into the region.
Gallup points out the overall "sympathy" advantage of 23% Israel held the smallest in the poll's history and for the first time the advantage is less than 2:1. It would seem the political divide among Americans is growing ever larger both domestically and internationally.
Copyright 2023, Daily360.com