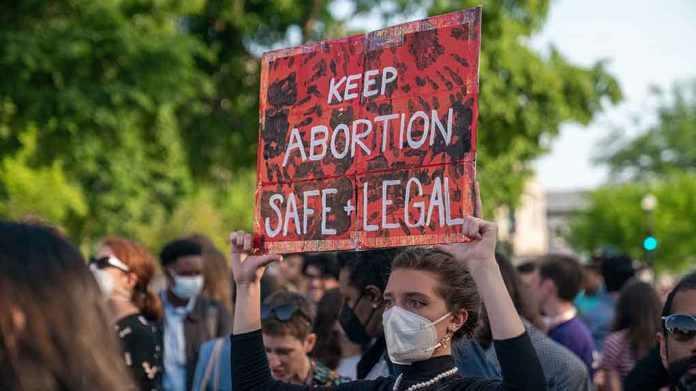 (Daily360.com) – It seems every day is some sort of commemoration or observance. House Democrats would like to add another, far-left 'squad' member Ayanna Pressley (D-MA) proposed a House resolution to officially make March 10, 'Abortion Provider Appreciation Day' nationwide. She was joined by a few dozen of her House Democrat colleagues. This initiative seeks to recognize the "essential, high-quality care" these providers offer to their communities.
The date was selected as Pressley contended a "white supremacist" murdered abortion doctor David Gunn 30 years ago in Florida on March the tenth. Another reason being cited is the Dobbs Supreme Court decision which resulted in state-regulated abortion policies, overturning the former Roe v. Wade federal authority. The resolution stated in part that it is now increasingly difficult for abortion seekers to make decisions "about their bodies, lives, and futures." It also cites what the legislators believe are the overwhelming benefits abortion care providers offer women throughout the nation.
It states these providers "… ensure that all people who can become pregnant…" always receive the utmost competence, compassion, and care. The resolution also references something called the "reproductive justice framework" which is said to have been created in 1994 by 12 black women. This 'framework' in part stated it is a woman's right not to have children if she so decides.
Representative Pressley's resolution then delves further into the elected lawmaker's position that restrictions on abortions result in "deepening inequities caused by white supremacy" and other alleged race-based issues with maternal health care.
The result in the end would see citizens annually celebrate the "courage, compassion, and high-quality care" offered to birth persons. The resolution would also praise communities that offer abortion services and help bring about a future where abortions are more widely available. This observance is recognized in some jurisdictions throughout the nation already.
Copyright 2023, Daily360.com