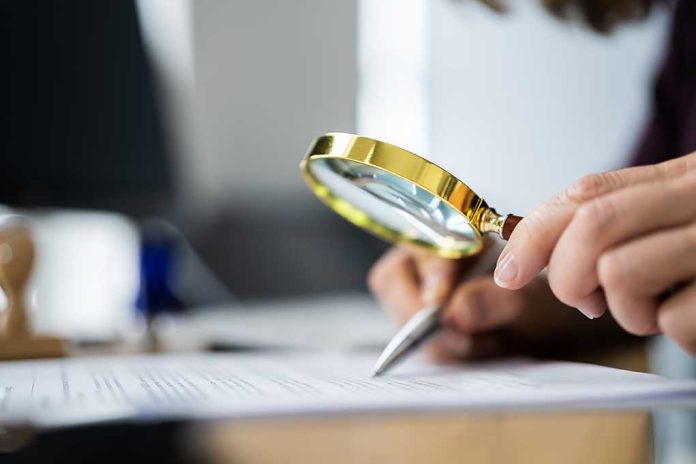 AUDIT Time: Watchdog Turns Tables On Nosey IRS
(Daily360.com) – In 2020, officials from the IRS reported the agency conducts about 300,000 audits on low and middle-class earners claiming the earned income tax credit every year. That number represents a relatively small percentage, considering the department receives about 25 million of those returns annually. Now the auditors are being audited.
The 2020 report showed that as income increased, so did the chance for an audit. With funds from the Inflation Reduction Act, the tax agency could hire around 87,000 employees to assist in processing returns, possibly resulting in more audits from the department. On September 14, prompted by the possible staffing increase, Senator Joni Ernst (R-IA) called on the Department of Treasury to audit some of the IRS' own agents for allegedly failing to pay their taxes.
The U.S. Treasury Inspector General For Tax Administration has agreed to audit the IRS at the behest of Senator Joni Ernst. https://t.co/2Az61bC7xK

— Iowa's News Now (@iowasnewsnow) September 15, 2022
The Iowa lawmaker claimed hundreds of workers at the agency purposefully didn't pay their fair share to the government, saying over 300 neglected their obligation more than once. Ernst said it's essential to ensure the IRS complies with the law before it begins unleashing its auditing powers on "innocent taxpayers."
On August 4, IRS Commissioner Charles Rettig wrote a letter to the Senate explaining the new agency funds were overdue. He assured the legislature the increase in audits would "absolutely not" target middle America or small businesses. Rettig said the focus would be on big companies and the wealthy. Ernst isn't convinced.
Copyright 2022, Daily360.com