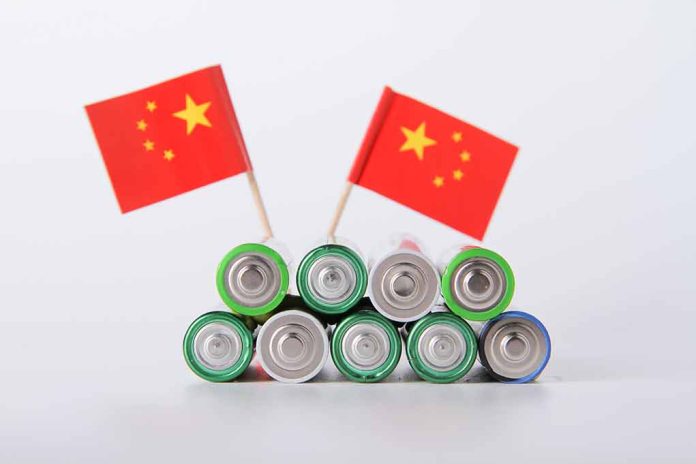 (Daily360.com) – As part of the Biden Administration's seemingly endless push for green energy at any cost his Department of Energy (DOE) seems poised to award $200 million in grant money to a company with Chinese Communist Party (CCP) ties. The company is called Microvast and its CEO is a man named Wu Yang. Yang had lived in the United States but was enticed by China's government to move back to that country as part of what they called a "talent program."
As such this grant money could be in opposition with standing DOE policy which strictly prohibits grant money going to people who have been in "talent programs" in foreign countries. The Biden Administration has been under fire over this proposal for some time after it was reported that Microvast operates primarily out of China. At one point the administration had basically said this was a done deal but after the criticism they say it is now "under review."
Wyoming Republican Senator John Barrasso has been one of the most vocal critics of the grant over Wu's participation in this program. He is urging Energy Secretary Jennifer Granholm to "immediately terminate" the grant deal with Microvast. He notes the evidence of the program he was in and its direct ties to the CCP.
He says these programs are designed to promote theft and economic espionage against nations like the U.S. per FBI information. There's also evidence of Wu being praised by Chinese publications for his participation in the talent program and for returning to China with millions of American dollars. These details should end this grant which was issued in 2021 through Biden's Infrastructure Investment and Jobs Act. The DOE isn't commenting but instead refers questions back to statements Granholm made about denying people who've participated in these programs grant money. 
Barrasso points to Microvast's approval as evidence that more grant approvals need to be reviewed. He says all grants should be suspended barring "robust" review of all awardees.  
Copyright 2023, Daily360.com