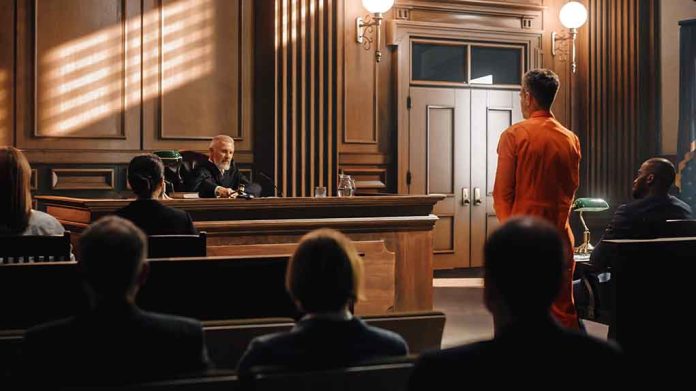 (Daily360.com) – In May 2020, former Minneapolis Police Officer Derek Chauvin knelt on 46-year-old George Floyd's neck for nine and a half minutes, killing him. Three other policemen were present at the time of the victim's death and were charged with crimes, but Chauvin is the only officer who went down for murder. He was convicted at the state level in the spring of 2021 and sentenced to 22.5 years behind bars. Video evidence of the crime released to the public sparked widespread protests across the country, an action Chauvin believes robbed him of a fair trial.
In April 2022, the convicted murderer filed an appeal of the state's verdict, and his lawyers were finally able to speak to a panel from the Minnesota Court of Appeals regarding his legal arguments. The defendant's attorneys reiterated the claim that Chauvin didn't get a fair trial because of all the publicity. The state fired back, saying no argument the defense made could justify an appeal. The prosecutor noted that the evidence against the former officer was clear and conclusive.
I am extraordinary privileged to be representing the State of Minnesota this morning in Minnesota v Derek Chauvin. Mr. Chauvin is appealing his murder conviction. Huge thx to the amazing @HoganLovells + MN AG team

Argument will be livestreamed at 10:30 ET https://t.co/TVVq6paHeQ pic.twitter.com/QPyIEpx3Pc

— Neal Katyal (@neal_katyal) January 18, 2023
According to NPR, the panel will consider the position of both sides and relay its decision within three months, putting the decision about a year from when the appeal was first filed. Chauvin is asking that the court either give him a reduction in his sentence or throw out his conviction altogether, starting the trial all over again with a change of venue. His attorneys are accusing the prosecutors of misconduct and the judge of bias during the trial.
Even if Chauvin were to have another chance to defend himself in this case, he would still have to serve out his federal term of 21 years. A federal judge sentenced the former officer to an additional stint in July 2022. Right now, Chauvin is serving both sentences at the same time at Oak Park Heights prison, kept separate from the general prison population for his own safety.
Copyright 2023, Daily360.com