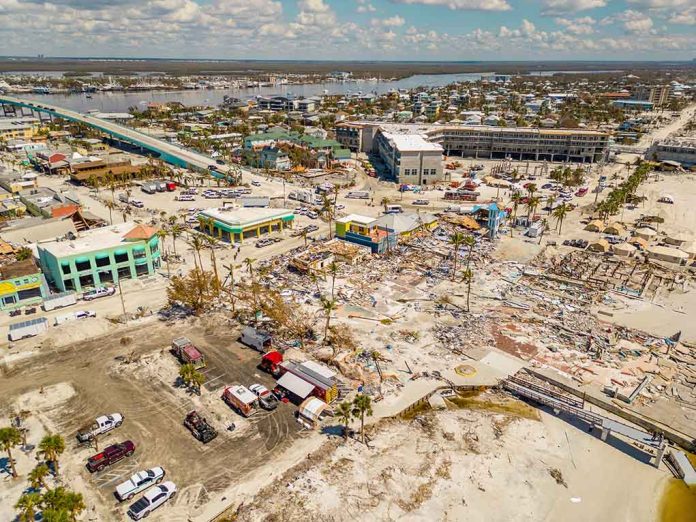 Elon Musk To Provide Emergency Internet Access to Florida
(Daily360.com) – On September 28, Hurricane Ian hit the shores of Florida with a strong Category 4 storm, devastating communities, destroying homes, and killing at least 108 in the US — so far. Over 4 million people in the Sunshine State lost power, but emergency efforts restored electricity to many. Still, more than 300,000 people remain in the dark.
On October 1, Governor Ron DeSantis (R) announced he's working with Tesla CEO Elon Musk to restore Internet power to parts of Florida. The billionaire donated around 120 Starlink satellite kits to help first responders communicate with one another during the recovery efforts and give families the opportunity to touch base with relatives and friends.
Gov. Ron DeSantis mentions working with @elonmusk and Starlink to help improve coverage in areas affected by Hurricane Ian. pic.twitter.com/aTgQORehWP

— The Post Millennial (@TPostMillennial) October 1, 2022
The governor said Musk is "repositioning" SpaceX units already in the air to give "fast broadband" service to residents most heavily impacted by the storm. On October 4, the state's Chief Financial Officer (CFO) Jimmy Patronis said Starlink was up and running.
STARLINK IS OPERATIONAL! Just got this from Urban Search & Rescue Team (Task Force 7-Tallahasse) in Fort Myers. They told me "Starlink is a game-changer!" Thank you @GovRonDeSantis and @elonmusk. This connectivity is a BIG DEAL when it comes to saving lives. #HurricanIan pic.twitter.com/KgsBvgVMSU

— Jimmy Patronis (@JimmyPatronis) October 4, 2022
Patronis said the move will likely save lives as rescue efforts continue in southwest Florida. The CFO called the ability to connect a "big deal," as thousands are still missing in the wake of the storm.
Copyright 2022, Daily360.com