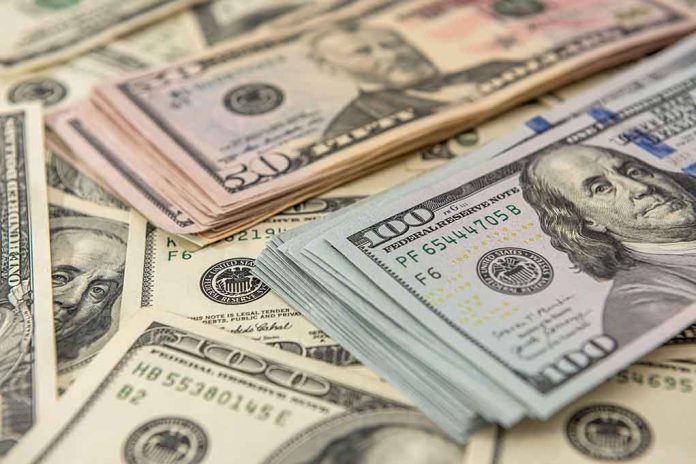 (Daily360.com) – "The Wolf of Wall Street" star Leonardo DiCaprio testified earlier this week in court about an Obama-related money funneling scheme. The federal trial of 90's rap star and founding member of the group "The Fugees" Prakazrel "Pras" Michel stands accused of funneling money from Malasian fugitive Jho Low. The star power was supplied by DiCaprio who testified to about a conversation he had with Low at a party, in which Low mentioned he wanted to find a way to donate something in the range of $20-$30 million to the Obama presidential re-election. The "Titanic" heartthrob said he remarked to Low about his surprise at such a proposed large sum. Low would need a conduit to supply the funds to the campaign as laws prohibit foreign nationals from contributing in American elections. Enter Michel who is purported to have taken millions of dollars from Low and the Communist Chinese Government (CCP) to use in lobbying efforts.
The money which was being illegally funneled was apparently also illegally embezzled. Low is a wanted fugitive right now on the run from Malaysian authorities, is accused to embezzling a stunning $4.5 billion from 1MDB, a Malaysian state investment fund. DiCaprio's relationship with Low spans a number of years with the green energy promoting actor believing Low to be a "huge businessman" with global connections. The pair had been involved in other business arrangements with Low helping fund the film "The Wolf of Wall Street" and donating to DiCaprio's charity. Low was known throughout the Hollywood community for his grand parties and expensive vacation invitations. It was Low's private jet which carried DiCaprio and company on his well publicized New Years Eve global spree celebrating the turn of the year multiple times from Australia to Las Vegas.
Michel stands accused of accepting $21.6 million in payouts from foreign bank accounts which he then spread out to about 20 straw donors during the second half of 2012. Those donors were to then make sizable contributions to the Obama re-election campaign thus keeping Low's name from being involved. For his efforts Low allegedly paid Michel $70 million.
Copyright 2023, Daily360.com