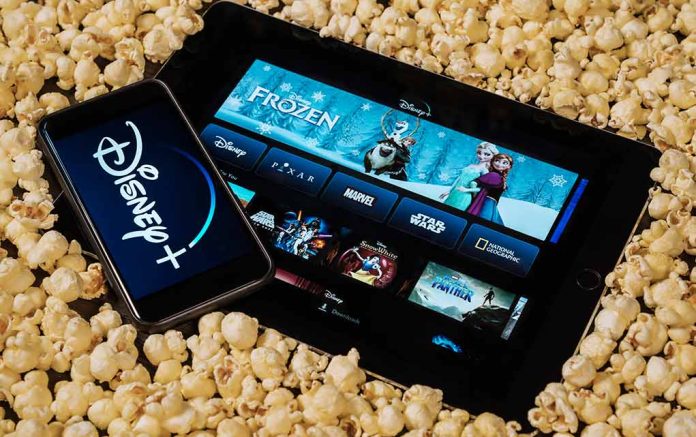 (Daily360.com) – The critics are raving about Disney's newest Pixar animated movie but the audience doesn't seem to be very enthusiastic. The movie is called "Elemental" and is heavily influenced by what many would refer to as 'social justice narratives.' 
The characters are based on elements of nature taking a humanized form. The story revolves around the humanized water character named "Wade Ripple" and the romance he is pursuing with a humanized fire character named "Ember Lumen." As you can imagine a romance developing between fire and water will have surrounding elements cautioning them about the potential dangers of their relationship. 
However, things are deeper than just fire mixing with water as Wade Ripple is from a well-off high rise-living local family whereas Ember Lumen in an immigrant to "Element City." Ember is forced to deal with the prejudices of the locals who don't want the "fire element" in their city. The animated film's director Peter Sohn acknowledges the heavy handed approach to xenophobia the film takes and says he tried to lessen it but admits he was "angry at the world" while making the film as he'd recently lost both of his parents.
Sohn might take solace in the overwhelmingly positive reviews the movie is getting from the press. The Hollywood Reporter praised the visual effects, the look of the film, and especially its "plot that hits all the right beats at exactly the right time." MovieWeb first praised the movie's addressing of "racism and xenophobia" and then applauded the CGI animation. 
USA Today noted this film "does not shy away" from the subject of racism. Beyond the racial storylines "Elemental" is receiving much kudos in the press for featuring Disney's first ever "non-binary" character. The character is the younger sibling of Wade Ripple and is called "Lake." PinkNews, an LGBTQ website said Lake's inclusion is "a major win" for the non-binary audience.
 Nonetheless, the opening weekend gross of $29.5 million is the second worst opening for a Pixar film since 1995's "Toy Story" which brought in $29.1 million but that number is not adjusted for inflation making "Elemental" the worst Pixar opening ever.  
Copyright 2023, Daily360.com