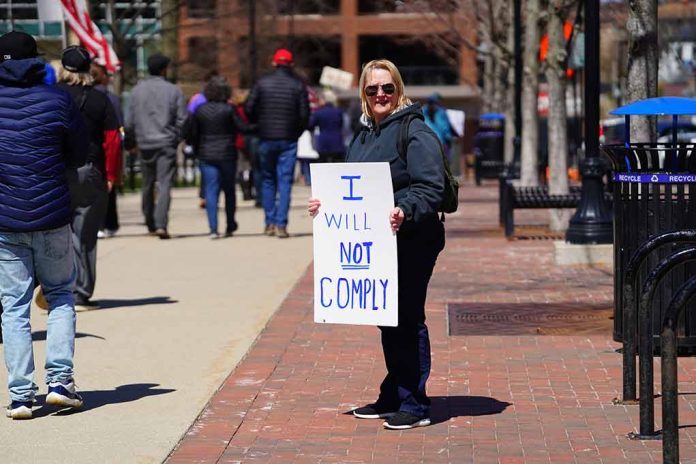 (Daily360.com) – Representative James Comer (R-KY) appeared on Rob Schmitt's Newsmax television show earlier in the week and made a pretty clear condemnation of the Department of Justice (DOJ). The conversation focused on the now-third indictment of former president Donald Trump, this time by prosecutor Jack Smith over the events that took place on January 6, 2021. Comer asserted that the DOJ is "weaponized against conservatives." Comer said the indictment will wind up resulting in Donald Trump's popularity increasing.
Comer believes the American people can clearly see that every time something negative comes out against Joe Biden, the DOJ targets Trump to influence the media narrative. Most recently, the day before Smith indicted Trump, Comer's House Oversight Committee was transcribing testimony of Hunter Biden's former business partner Devon Archer. Comer said the testimony exposed one of the "greatest crimes" committed by an American politician with what Archer laid out about Joe Biden's actions regarding Ukraine. 
Comer also called out fellow congressman and committee member Dan Goldman (D-NY) for going on television before the transcripts were released and misrepresenting what was said during Archer's testimony. He said Goldman lied and the media likely knew he was lying but it afforded them the excuse they needed to get in front of the testimony being released to muddy up the narrative in the eyes of the public. 
Archer laid out Joe Biden's involvement with Hunter and his associates, including the Ukrainian energy company that had Hunter on its board, Burisma, which wanted a home-country prosecutor named Viktor Shokin removed from investigating it. Joe Biden has been seen on video recounting with joy his strong-arming of the Ukrainian government. Biden said Shokin be forced off the investigation or else the nation would not receive $1 billion in US tax-payer funded foreign aid. Comer said the real testimony of Archer should lead GOP House members to support impeachment efforts regarding Joe Biden. 
Copyright 2023, Daily360.com