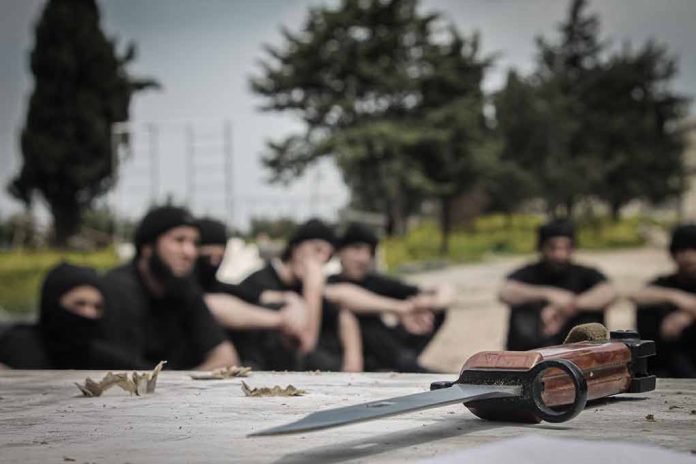 (Daily360.com) – Fox News reporter Peter Doocy has a knack for creating viral clips when he questions Biden press secretary Karine Jean-Pierre. The reason for this is usually because he's the only reporter in the room willing to question her about topics outside of the administration narrative. 
Over the last few months Doocy has asked Jean-Pierre about Hunter Biden, Joe Biden's involvement with him, and other questions related to the daily revelations about the Biden foreign business dealings. Jean-Pierre has refused to answer all his inquiries. Earlier in the week Doocy again had a lively back and forth with the press secretary. This time the topic was the porous border and what seems to be an ISIS (the terrorist group) sympathizer who is running illegals through the border and into the United States. 
Recent reports say the FBI is conducting an investigation of roughly 12 Uzbek national citizens who crossed into the United States via Mexico. Authorities are not alleging a specific ISIS-related terrorist plot but are assessing the illegal aliens who are now in the country. Doocy asked Jean-Pierre "how is it possible" to be in a position where an ISIS sympathizer is doing this at the border. Jean-Pierre then attempted to give a long-winded answer about the "intelligence" alerting the administration about a "human smuggling network," then she claimed it was successfully "disrupted." Doocy followed up by asking her to be more specific about the word "disrupted" and inquired if they knew where these particular illegals are in the country. Jean-Pierre shot back that were she not interrupted with another question she'd likely answer all parts of further questions without being asked. 
She then reiterated the claim that the operation was "disrupted" and the smuggler has been "detained" after which she attempted to distance the men from ISIS by saying there's no clear sign they are connected. Doocy reminded the press secretary of the well-known axiom about terrorists only needing to get it right once. Jean-Pierre answered that question as well as Doocy's next about the sudden concern about who is crossing the border the same way, claiming the administration is "committed" to protecting the American people. CNN reported that not all the illegals the ISIS sympathizer brought across the border have been located.   
Copyright 2023, Daily360.com