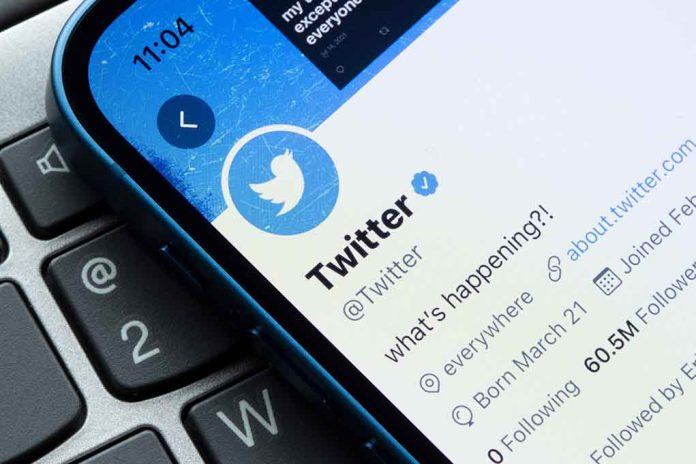 (Daily360.com) – Verbal fireworks went off during a House Judiciary Hearing on the subject of the 'Twitter Files.' The committee chair Jim Jordan (R-OH) frequently traded barbs with ranking member Stacey Plaskett (D-USVI).
Journalists Matt Taibbi and Michael Shellenberger came to testify about past FBI ties and influence with social media giant Twitter. Plaskett demeaned the writers and challenged their integrity beginning with her opening statement in which she referred to them as "so-called journalists," "cherry-picked [for] Elon Musk's chosen narrative." Jordan pointed out both men are Democrats and would hardly do all this work to further a conservative cause as Plaskett was alleging. Plaskett responded the journalists are not "here to help us (Democrats)."
Plaskett then demanded that the men name the sources of their information. Both journalists refused. She then referenced a Federal Trade Commission's (FTC) letter which likewise demanded the information sources be publicly named. Jordan took the opportunity to question Plaskett as to why she'd not want as much information to be shared as possible. Plaskett responded by calling out Jordan for interrupting her allotted time to which Jordan quipped he was responding to her "ridiculous" opening statements.
The FTC alleges Twitter violated a 2011 settlement requiring certain privacy safeguards, which they've now been investigating for six months. Plaskett took that position in her remarks and went as far as to accuse Republicans of crafting a "false narrative." She further accused Twitter CEO Elon Musk of attempting to help Republicans "politically."
After more verbal sparring, Jordan was finally able to introduce the first witness Matt Taibbi. The award-winning journalist detailed FBI warnings to Twitter, what they termed potential "hack-and-leak" misinformation being put out by nefarious actors relating to the Hunter Biden laptop story. Shellenberger testified that the FBI paid Twitter $3.5 million from late 2019 into early 2021. The FBI disputes the Twitter Files reporting and calls them a ploy to "discredit the agency" in a December 2022 statement.
Copyright 2023, Daily360.com