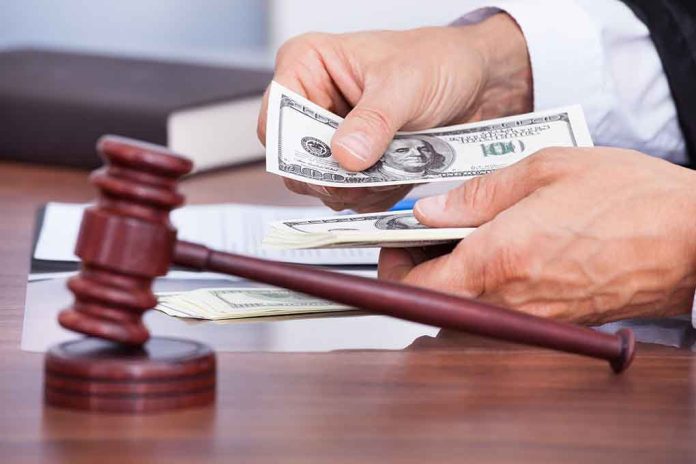 Walmart, CVS, Shell Out Millions in West Virginia Opioid Settlement
(Daily360.com) – The opioid crisis claims an average of 70,000 lives every year in the United States. While users can obtain these substances through traffickers on the streets, many get them by abusing legal channels. Pharmacies are now paying a high price for their part in the crisis.
On September 20, West Virginia Attorney General Patrick Morrisey announced Walmart and CVS agreed to a settlement in a case over the part they played in the epidemic. The suit accused the pharmacies of distributing too many of the drugs in question, causing injuries and deaths among patients in the state. Walmart must pay over $65 million, and CVS owes $82.5 million.
Under our WV First Agreement MOU, West Virginia & her political subdivisions have negotiated opioid settlements worth over $874 million.

Today, we reached agreements with Walmart and CVS for at least $147.5 million.

WV has the #1 rated per capita opioid settlements in America!

— Patrick Morrisey (@MorriseyWV) September 20, 2022
Although CVS settled the case, a spokesperson for the drug store said, "opioid prescriptions are written by doctors, not pharmacists." The company plans to defend itself from any potential lawsuits on the matter. Other defendants in the West Virginia case include the pharmacies in Walgreens and Kroger, which haven't settled. The trial against them will start at the beginning of June 2023.
In Ohio, Walmart, CVS, and Walgreens settled a similar case in late 2021. At the time, Judge Dan Polster ordered the trio to pay $650.5 million to residents of two counties for the retailers' participation in the drug epidemic. The jury found the companies "substantially contributed" to overdoses in the Buckeye State.
Copyright 2022, Daily360.com