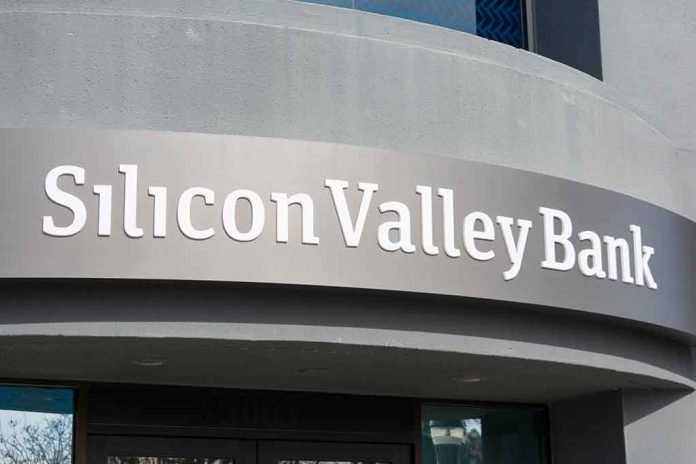 (Daily360.com) – "Tip of the iceberg," says former White House economic advisor and current chief economist at FreedomWorks, Steve Moore. While appearing on Fox News Channel Moore stated the Biden administration's spending led to interest rate hikes by the Federal Reserve which in turn led to problems in the banking sector.
Moore agrees with Biden in part that he doesn't see a banking crisis coming for the entire industry. However, he does feel large banks may be in serious jeopardy. He opposes Biden's belief that the issue is bank regulators. Moore believes borrowing "trillions and trillions" of dollars brought about massive inflation which directly puts our financial system in "peril."
He points to the Federal Reserve has to raise rates multiple times with more rate hikes on the horizon. The hikes were made necessary when the administration injected so much new capital into the economy.
Silicon Valley Bank (SVB) collapsed last week, which was the second biggest bank collapse in U.S. history. The Biden Administration stepped in and took SVB over last Friday, and has since "guaranteed" the funds of SVB deposits. On the heels of the SVB collapse, Signature Bank has its possession taken over by the New York Department of Finance; making it the third biggest collapse in U.S. history. In total assets, Signature held about half the amount SVB did, but combined it was a considerable market share. The Federal Reserve, Treasury Department (FDIC) is promising Signature depositors will be "protected."
In brief remarks Monday, President Biden said Americans should "feel confident" with their banking. He backed up the FDIC claims about guaranteeing all deposits made. He further claimed none of the money would come from taxpayers. He says there will be enough money from bank fees paid into the deposit insurance fund. Some analysts dispute this claim and believe in the end the money will come from taxpayers. Biden scorned bank management and said all leadership at both banks had been dismissed.
Copyright 2023, Daily360.com