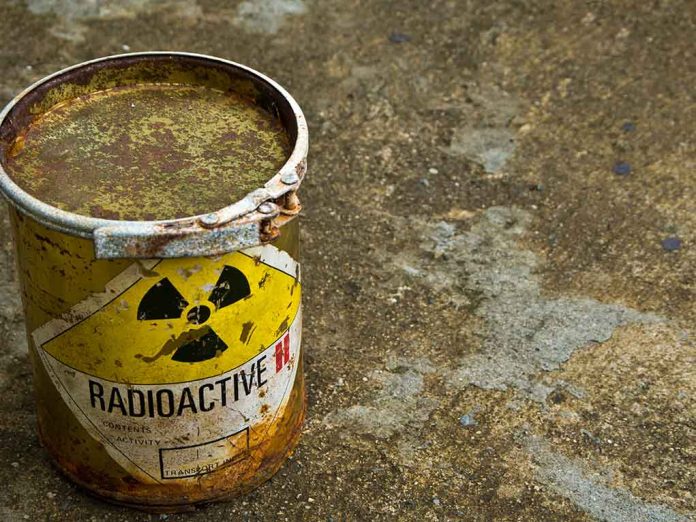 Elementary School Contaminated by Nuclear Waste
(Daily360.com) – Four years ago, the Army Corps of Engineers conducted chemical tests in the Hazelwood School District in Missouri. The group concluded there was nuclear contamination, but not at alarming levels. However, the organization didn't measure within 300 feet of Jana Elementary School. Christen Commuso of the Missouri Coalition for the Environment recently requested the corps' report, showed the county school board, and asked for further testing.
On October 10, the Jana Elementary School released a new report after the Boston Chemical Data Corp. submitted its test results from the school grounds. Experts reportedly found various toxins and levels of radioactivity that were more than 20 times higher than what they'd anticipated. Officials said the group took samples from the playground, fields, classrooms, air-conditioning system, library, and kitchen. The waste had come from nuclear bombs made in the area around the World War II era.
Radioactive waste 22xs the expected level was found in kindergarten areas in Jana Elementary School in Hazelwood SD. The flood plain of Coldwater Creek was contaminated by waste from nuclear bombs made during WWII

88 percent of the students at Jana are minorities, mostly Black https://t.co/RrEYIEXQN9

— Aisha Sultan (@AishaS) October 16, 2022
The local school district released a statement following the news. They claimed safety was number one on their minds, relaying to parents and other residents that board members were aware of the contamination report. Officials said they were talking with experts and legal professionals to decide what to do next.
— Hazelwood School District (@HazelwoodSD) October 14, 2022
The St. Louis Post-Dispatch reported co-founder of Just Moms STL, Karen Nickel, said there was "no safe level of bomb waste" for kids. She demanded that the Army Corp of Engineers do more testing based on the new evidence.
There is no word about whether or not children are still attending the school in the meantime.
Copyright 2022, Daily360.com