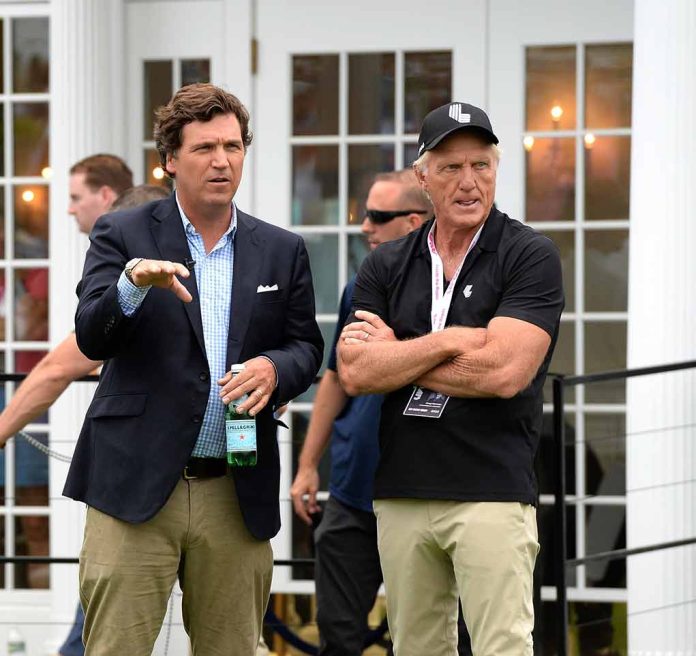 (Daily360.com) – Elon Musk owns Twitter and has nearly 150 million followers—each tweet he puts up no matter the topic gets thousands of likes, re-tweets and views. Enter Tucker Carlson, who, after his shocking departure from Fox News, announced he'd be doing a new version of his show on Twitter. 
Carlson said as long as the platform remains free and uncensored he will post his content to it. He has been putting up roughly 15-minute long, produced monologues over the past couple of weeks. Each one drew far larger view numbers than his old Fox show. 
Elon Musk re-tweeted Carlson's third episode with one word "bold." The episode debuted on June 13 and was nearing 100 million views on Twitter in just two days. Carlson's monologue focused on Donald Trump's arrest, which Carlson and many others view as based on spurious charges. Carlson said that Trump is despised by both sides of the political aisle for his stern anti-war stance and that is why all the forces of the government are aimed at him.
Following up his quoted tweet, Musk added another, clarifying what he felt was "bold." Musk wrote that he was referring to Carlson's "attack on the military-industrial complex" and Musk's belief that the industry has far too much power with government and over its decisions. 
Musk has been open about the fact that he overpaid for the social media platform and he has been introducing new ways to generate a profit from Twitter. These include features such asTwitter Blue, which gives users extra perks for $8 a month, and paid subscription services for creators. 
Musk may have promoted Carlson to draw more big-name creators onto the platform to generate more activity. Musk later tweeted directly at Don Lemon and Rachel Maddow, urging them to create content for Twitter where they would receive "full support" and that his "digital town square" is for people of all views.
Copyright 2023, Daily360.com