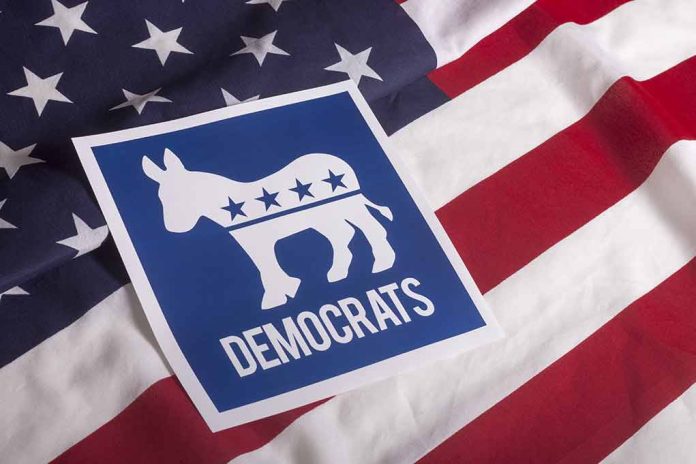 (Daily360.com) – Even after death the tentacles of Jeffrey Epstein seem to be long and far-reaching within American politics. LinkedIn co-founder Reid Hoffman is a billionaire and large Democrat donor with ties to Epstein. Hoffman has been spending large sums to try and flip senate seats deemed vulnerable from Republican to Democrat and he has been donating to these precariously placed Democrats. 
Hoffman has not only been reported to have been to Epstein's salacious island but he was also directly involved in efforts to rehabilitate Epstein's reputation after Epstein's prior arrest and sentence for solicitation of prostitution involving a minor in 2008. Hoffman additionally arranged to stay at Epstein's Manhattan penthouse in 2014. 
Hoffman recently donated the mammoth sum of $699,600.00 to the 'Biden Victory Fund', which is an authorized Biden campaign committee. He also donated the maximum $6,600 to the Biden campaign directly. Hoffman hosted a Biden fundraiser which the president himself attended last week in California. 
At the same time, Hoffman has tried to distance himself from Epstein, saying his last interaction with him was in 2015. During the 2020 election cycle Hoffman donated at least $1.5 million to a super PAC supporting the candidacy of Joe Biden. Hoffman has visited with the President at least five times since Biden assumed the White House, including at a state dinner with the President of France, Emmanuel Macron.
Hoffman's ties to far left donations don't end there. He also contributed to a far-left group who set to tie then-Senate candidate Roy Moore of Alabama to the Russian government. Moore went on to lose that seat and Hoffman was forced to issue an apology in 2018 for the 'false flag' narrative. Hoffman is also a major financier of E. Jean Carrol, the eccentric writer who accused Donald Trump of raping her in a Bergdorf Goodman dressing room in the early 1990's. The judge barred the Trump legal team for presenting that fact to the jury in their New York City civil trial.  
Copyright 2023, Daily360.com