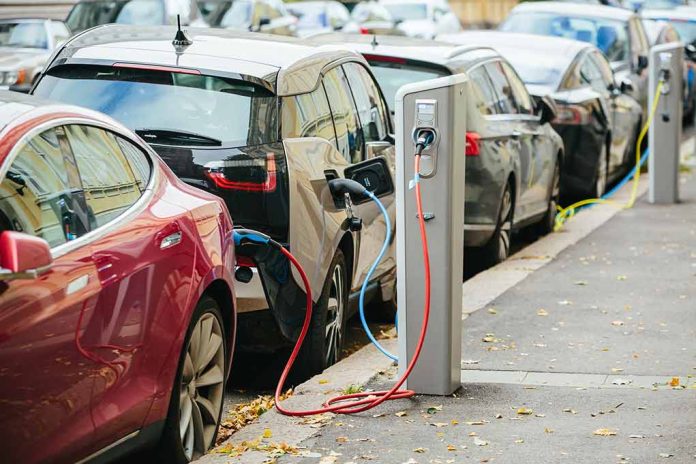 (Daily360.com) – Governments around the world are pushing electric cars but it seems like consumers are just not interested. States like New York and California have passed laws which mandate all new cars sold in those states be electric in less than ten years time. 
The Biden administration has done similar by mandating at least 67% of new cars be electric within ten years. Currently, auto dealers have been stuck with large amounts of electric car inventory that they simply can't sell. Kunes Auto and RV Group's chief operating officer Scott Kunes spoke with Insider and described a disinterested consumer base. Kunes Group has a series of dealerships throughout the Midwest of the United States and has a backlog of electric vehicles (EV). He says manufacturers are pushing them on dealerships, looking for them to invest in the cars but Kunes says they can no longer take the financial risk for inventory that isn't selling.
The jargon within the industry is "turn" which measures the time it takes to sell a particular car in comparison to what else it has in stock. He said a dealership is looking to turn their inventory over about 12 times per year. Due to inflation, higher interest rates and other market issues car sales have slowed. Dealerships are currently holding about 54 days of inventory on non electric vehicles and about double that for EV's.
Initially, EV sales were good and dealers were hopeful the trend would continue. The reason industry professionals most cite for the lag is the buyers of electric cars were people with the income to spend on the more expensive vehicles who were also willing to adapt their lifestyles to cars that will need frequent charging with a lack of abundant charging stations around the country. Vice President of Global Vehicle Forecasting at AutoForecast Solutions, Sam Fiorani, describes an EV buyer as someone willing to make a "nuanced lifestyle change" when committing to an EV.
Manufacturers are continuing to produce the large quantities of EV's despite the lack of demand. In 2022 EV's accounted for only 6% of vehicles sales and predictions for 2023 were for that percentage to go up but that has not happened.
Copyright 2023, Daily360.com