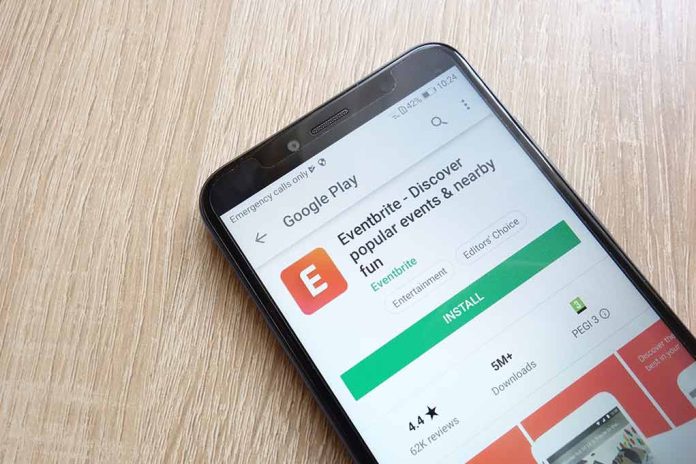 (Daily360.com) – Eventbrite is an online ticketing platform where organizers can facilitate the process for people who'd like to attend their events. There are events of all varieties available on the site. Recently, the site has been targeted by political partisans and as a result has unpublished two events with potentially more on the way. 
Users of the social media message board site Reddit began a thread titled "Report a Hate Group Event!" where political activists could promote the cancelling of events they found objectionable. 
One group which was targeted is called "Purple Parents from Indiana" whose main objective is keep school curriculums free from sexualized materials and political indoctrination in teaching. Their August 19th event ,"Restoring Social Virtue and Purity to America," which they promote as an exposé on the agenda and history that's led to schools openly sexualizing children, has been removed from Eventbrite. 
After being listed on the Reddit board roughly 20 people replied that they emailed the service over their displeasure with the event. Eventbrite informed the 'Purple Parents' through email that their event 'violated' their terms of service, specifically with regard to "Hateful, Dangerous, or Violent Content and Events." The email further clarified that any future events which also violate their self-determined policy may result in their account being suspended or even terminated. Within 48 hours of this email the group had a second event "Save Our Children America" unpublished. The group is now using other formats to promote these events. 
A spokesperson for the "Purple Parents from Indiana" said sole targets seem to be both Christian and conservative groups and events. The spokesperson noted they've been receiving more intense targeting since being listed by the leftist activist "Southern Poverty Law Center (SPLC)" on what it calls its "hate map." 
The SPLC stirs up activists with their lists, maps and other means despite the fact they have admitted their listings are completely subjective. However, they're given a veneer of  legitimacy by the Biden Administration, corporate media, law makers and Big Tech who all cite them as a source worthy of recognition. Eventbrite's "2022 Corporate Responsibility Report" showed the company leans decidedly leftward especially concerning gun control, abortion and other causes.
Copyright 2023, Daily360.com