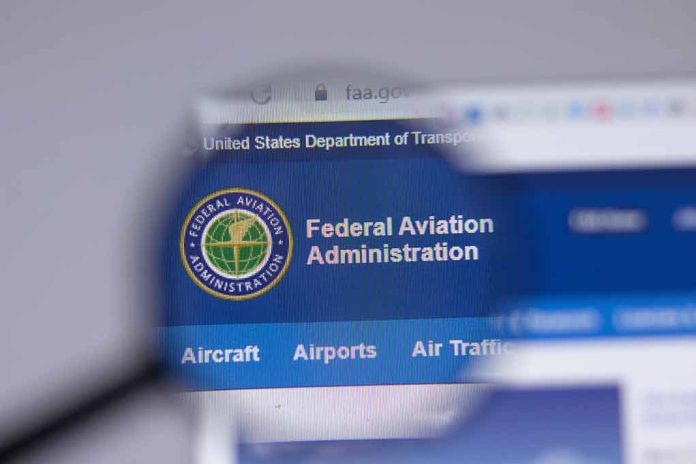 (Daily360.com) – Approximately 5,000 commercial airline pilots have allegedly been dishonest about their medical situations according to a recent Federal Aviation Administration (FAA) investigation. These allegations are aimed at former military pilots because since 2019, the FAA has been able to compare Veterans Administration (VA) records with FAA records. 
The findings allegedly show some roughly 4,800 pilots may be manipulating both systems. Pilots will report health issues to the VA in order to increase disability payments while not stating they have these issues to the FAA in order to be able to keep flying. 
The FAA does regular medical screening of pilots but also relies on a self-reporting system. Mostly,  the pilots aren't hiding anything too dangerous. Of the 4,800, only 60 pilots were ordered to stop flying as they may present a danger to aviation safety. Within these 4,800 cases, about 600 are licensed to fly commercial passenger airliners while the rest fly cargo and freight. An aviation medical examiner in Colorado Springs named Jerome Limoge commented on the matter by saying the majority of these pilots are "playing both sides of the game" referring to them trying to work both the FAA and VA systems for profit.    
The FAA's Office of Aerospace Medicine is allocating additional sums in the amount of $3.6 million to bring in new medical staff and experts. They fear some of the present staff may have encouraged pilots to bend the rules of reporting. The 2015 tragedy when a Germanwings co-pilot named Andreas Lubitz likely deliberately crashed his airliner into the French Alps is a scenario all airlines want to avoid. Lubitz was being treated for depression and suicidal thoughts but did not volunteer this information to his employer. 
Some pilots with military backgrounds worry these methods and scrutiny will only affect them as the VA record match is a narrow means of investigation. Service veteran pilots currently makeup about one third of the nation's commercial pilot personnel.      
Copyright 2023, Daily360.com