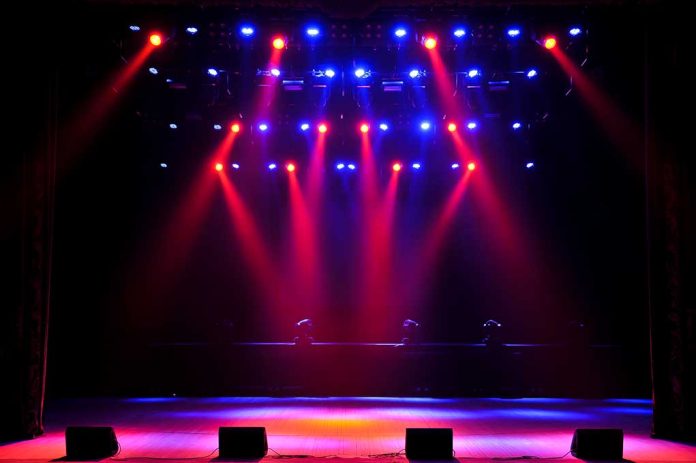 (Daily360.com) – Singer Patti LaBelle often referred to as the Godmother of Soul, is known for her strong voice and memorable hits. The talent has been hitting the stage since she began her musical career as part of the Ordettes. Sixty-three years later, LaBelle is still on tour and recently held a show in Milwaukee, Wisconsin. During her performance on December 10 at the Riverside Theater, authorities stopped the event, and a group of people escorted the singer off stage due to a bomb threat.
Milwaukee Police Department swung into action to ensure everyone's safety. LaBelle was visibly confused by the incident, exclaiming, "Hold up! Wait!" as a couple of guards guided her toward the exit.
Patti LaBelle was taken off stage by security at a concert in Milwaukee tonight following a bomb threat pic.twitter.com/SeuCPrWVDj

— philip lewis (@Phil_Lewis_) December 11, 2022
Police emptied out the concert hall after someone appeared on stage to announce the threat. Everyone left in an orderly fashion so authorities could check the premises.
Milwaukee Police Capt. Warren Allen Jr. said the department's K9 units cleared the theater, meaning they found no bomb, and it was safe to return. LaBelle herself hadn't released an official statement as of December 12, but the owner of the venue, Pabst Theater Group, posted about the incident on Twitter.
Tonight's @MsPattiPatti show at the Riverside Theater has been postponed following a bomb threat investigated by the Milwaukee Police Department.

We are thankful for the efforts of the Milwaukee Police Department and our customers and staff for their safe and orderly exit.

— Pabst Theater Group (@PabstTheaterGRP) December 11, 2022
The organization said it was postponing the singer's show and would work with her to reschedule.
Copyright 2022, Daily360.com