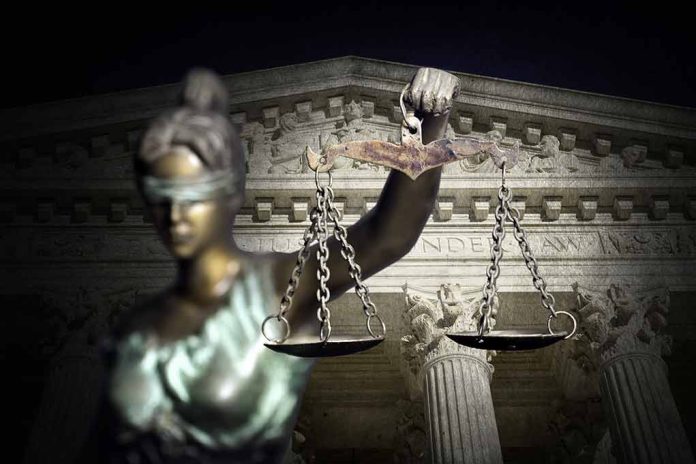 (Daily360.com) – Georgia's Fulton County District Attorney, Fani Willis (D), is not only trying to imprison former President Donald Trump for questioning Georgia's 2020 presidential election results but she is also denying House Representative Jim Jordan's (R-OH) request to prove the merits of her charges. Jordan is the Chair of the Committee on the Judiciary and in that capacity he says they have the right and the authority to look into local prosecutors bringing cases that may be politically motivated for the purpose of targeting political officials.
Jordan sent Willis a letter requesting she present communications and documents relating to the Trump case to the committee back in August. Willis did not furnish the committee with any of the requested material and charged that Jordan's request was "meritless" as well as overstepping "separation of powers". Jordan sent a second letter in late September stating that he believes Willis' refusal to cooperate with his request looks like evidence of a politically motivated prosecution.
Willis responded tersely to Jordan a second time saying she and her team are "exceptionally busy" and counter-accused Jordan of using his position for political retribution. She pointed to a mid-September interview Jordan gave on the Mark Levin radio show, during which he said he wanted answers regarding Willis' case and that "we're trying to stop this stuff as well". Willis believes this quote shows Jordan to be acting in a partisan manner.
Fani Willis, was born is Inglewood, California, before moving to Georgia after graduating college. Her father, who, Willis says, she speaks to as many as ten times per day, was a member of the Black Panthers, Marxists-Leninist political organizations, and also worked as a defense attorney. Willis was backed by progressive billionaire George Soros during her district attorney race in 2020.
What seems to be at the center of her Trump case is Trump asking Georgia Secretary of State Brad Raffensperger to "find" 11,780 votes to put him over Joe Biden in the state and thus retain the presidency. Trump says the call was not private and alleges that due to election fraud, the finding of these votes would easily happen as matter of course though investigating his allegations.
Copyright 2023, Daily360.com