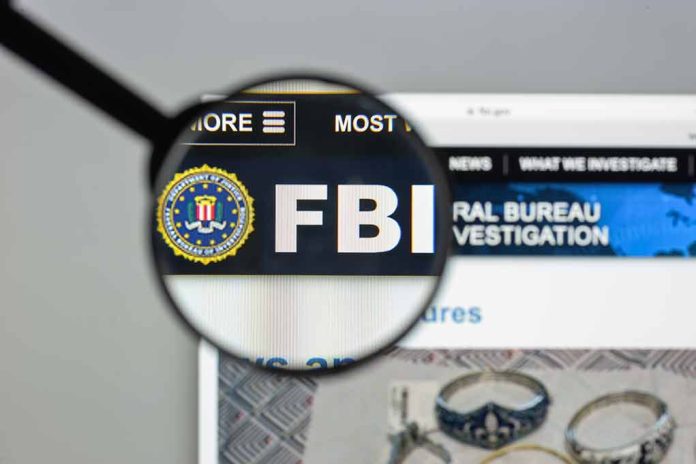 (Daily360.com) – A whistleblower who came forward to allege that FBI Director Christopher Wray may have been dishonest during Congressional testimony now claims the agency is retaliating against him. Intelligence Analyst Marcus Allen's lawyer says his client has had his paychecks stopped and has been cast aside after coming forward. Allen is a retired Marine who served in Iraq following the attacks of 9-11 and was named as his Charlotte North Carolina office's FBI employee of the year.
Allen has reportedly had his "allegiance to the United States" questioned by FBI leadership. It's also reported that after this charge, Allen had his security clearance revoked. Allen's attorney Tristan Leavitt said this is a retaliatory maneuver for speaking out as a protected whistleblower about Director Wray. Multiple congressional committees are looking at what Allen has said, and he was set to testify at Capitol Hill in person on May 18 along with several other whistleblowers who also alleged retaliation. 
At issue are statements Wray made before the Senate Judiciary Committee in March of 2021. He was asked by Senator Amy Klobuchar (D-MN) about how it could be possible the FBI did not know of the Proud Boys group and had not infiltrated it. Wray responded by giving the impression they had no infiltrators and said he feels "passionately" about wanting to "bat a thousand" when thwarting aggressors but lamented the bureau's failure in this case. Allen put forward that evidence the FBI did have informants inside the Proud Boys group. Allen went so far as to tell his superiors in writing that "there is a significant counter-story to the events of 6 January 2021" and went on to outline claims of a potential lack of truth coming from the agency.
Following his communication, Allen met with supervisors to go over his information, after which he believed it had been resolved. Soon thereafter, he says he was shocked to find out his security clearance was revoked, his loyalty was in question, he was accused of espousing "conspiratorial views both orally and in writing," and he was suspended from duty. Leavitt further says that prior to this matter, Allen received an "Exceeds Fully Successful" FBI work review in just 2019.  
In a recently released House report, Republicans described allegations of retaliation from three whistleblowers. Before the May 18 hearing, the FBI reportedly put out a letter defending their decision to revoke security clearances from these whistleblowers, including Allen, along with special agents Stephen Friend and Garret O'Boyle. Of Allen, the letter stated that he had "espoused alternative theories" to those he worked with in an effort to impede investigation.
Copyright 2023, Daily360.com