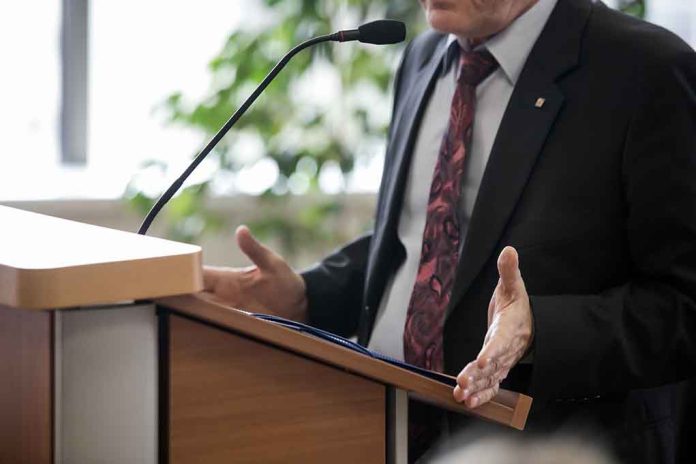 (Daily360.com) – In the months and weeks leading up to the 2020 presidential election, controversy surrounding Big Tech and the way it handled supposed misinformation. In May, two Republican attorneys general, Missouri's Eric Schmitt and Louisiana's Jeff Landry filed a lawsuit against the Biden Administration in an effort to get to the bottom of the alleged collusion. As part of the discovery process, the two recently sought testimony from an FBI agent who reportedly had intricate knowledge of meetings involving censorship discussions.
On Tuesday, November 29, FBI Supervisory Special Agent Elvis Chan met with lawyers from the offices of the attorneys general following an order from Louisiana federal Judge Terry A. Doughty. He was questioned about the meetings between the federal agency and social media companies Meta, YouTube, and Twitter, which took place with increasing frequency as the election drew nearer. Discussions in which Chan played a "critical role," according to Fox News, centered on Russian disinformation campaigns and how to combat them.
Schmitt and Landry believe these efforts were a blatant attempt to enact stronger censorship. According to Chan, the FBI singled out specific URLs and accounts for the platforms to remove.
Chan stated that the FBI regularly sent social media companies URLs and accounts that should be taken down. https://t.co/hje0hK6qnN

— AG Jeff Landry (@AGJeffLandry) December 2, 2022
Meta CEO Mark Zuckerberg also spoke about the meetings with the Bureau when he appeared on "The Joe Rogan Experience" podcast in late August. He relayed his recollection of the meetings during which he, along with other top executives, were warned of potential Russian propaganda. According to Fox News, the social media exec couldn't remember if the agency flagged any posts about Hunter Biden's laptop, but he did say that it "fits the pattern."
In a statement to Fox News Digital, Landry said, "Americans should be angered … [that] federal agencies peddled information that has since been disproven."
Copyright 2022, Daily360.com