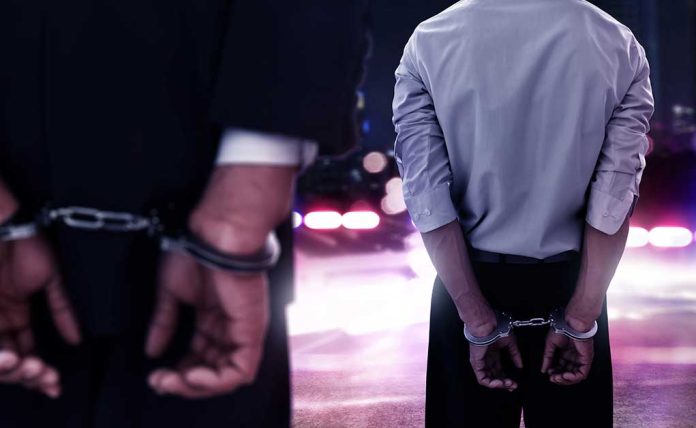 FBI Announces Nearly 6,000 Arrests in Historic Crackdown
(Daily360.com) – At the beginning of the year, US Attorney General Merrick Garland asked all AG offices to develop a strategy at the beginning of 2022 to combat crime across the country. Throughout the summer, federal authorities partnered with state and local police departments to put those plans into action. Recently, the FBI gave an update on the efforts.
On September 13, FBI Director Christopher Wray revealed authorities arrested almost 6,000 suspected violent criminals, seized over 2,700 guns, and disrupted about 950 dangerous "gangs and criminal enterprises." Authorities also confiscated a large number of drugs — including fentanyl.
The #FBI and our local and state law enforcement partners across the country arrested nearly 6,000 alleged violent criminals and gang members and seized more than 2,700 firearms connected to criminal conduct between May 1, and Sept. 2, 2022. #HouNewshttps://t.co/m4iaMmoYr5 pic.twitter.com/86EvKj5chN

— FBI Houston (@FBIHouston) September 13, 2022
The operation ran from May to the beginning of September. Wray highlighted the efforts in seven states and Puerto Rico during his announcement. The task force in Albuquerque, New Mexico, seized fentanyl, methamphetamine, weapons, tactical gear, and nearly $2 million in cash. Los Angeles saw similar success, arresting and charging gang members while taking a cache of firearms and drugs into government possession. MS-13 gang members in Houston, Texas, also faced a slew of federal charges, and a grand jury indicted 27 people allegedly operating a drug ring in San Antonio.
Director Wray echoed Garland's sentiments, saying citizens in the US should "live free from fear in their own homes," and it's the duty of the FBI to make that happen.
Copyright 2022, Daily360.com