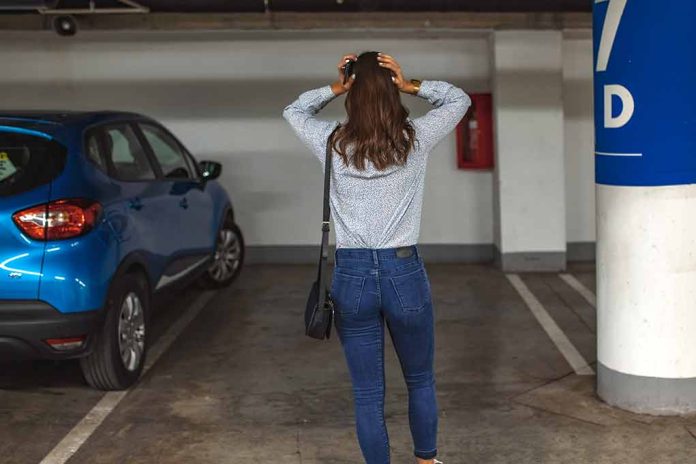 (Daily360.com) – As crime soars all across America, car theft is reaching never-before-seen numbers. Last year, nearly one million vehicles were stolen, and the value of the stolen cars totaled more than $20 billion. Those numbers are an 8% increase over 2022, which had the yearly all-time high until 2023. FBI crime statistics show that more than 1.2 million total charges were handed down to suspects and perpetrators of vehicle theft. For perspective, the number of charges handed down for motor vehicle theft in 2021 was just over 635,000.
It should be noted about 20% more law enforcement agencies shared their data with the FBI in 2022 than did in 2021. Despite less total information submitted in 2021 the FBI was able to pull data from other sources and determined there was an 8.6% increase in auto thefts year over year from 2021 to 2022 and an 8.1% rise in carjackings over the same period. Within the roughly 70,000 arrests made for motor vehicle theft in 2022, at least 2,000 of those suspects used a firearm during the commission of the crime.
College campuses are an increasingly targeted spot among thieves as vehicle thefts rose from 2,700 in 2021 to 4,900 in 2022. When digging deeper into the statistics we learn that of the roughly 70,000 arrestees, approximately 78.3% were male and 17.8% were males under 18 years of age. The largest demographic within the arrestee group were males between 35 and 64 years of age. The remaining percentages of these crimes were committed by women with those in the 25 to 34-year-old age range comprising the largest demographic.
The FBI calculates the stolen cars reached a collective worth of over $21 billion with just over $8 billion being returned to the owners. This equates to only 38% of the value of the stolen property being returned to its rightful owners.
Incidents where the thieves used force, carjackings, increased from roughly 23,500 in 2021 to 25,400 in 2022 with a weapon being involved in 22,700 of the 2022 number. Drives should be especially aware of their surroundings between 8 p.m. and 4 a.m. when nearly half of 2022 carjackings took place.
Copyright 2023, Daily360.com