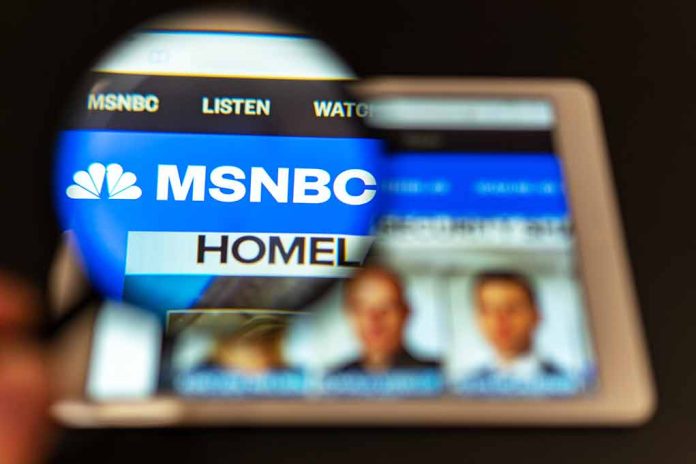 (Daily360.com) – Last week Louisiana judge Terry A. Doughty handed down a powerful injunction rebuking the federal government's overreach in censoring social media users. He called the government's tactics in strong-arming social media companies to censor just about anything they chose "arguably…the most massive attack against free speech in United States' history." 
Judge Doughy also compared the tactics of the federal government to George Orwell's novel 1984's "Ministry of Truth." He said the government was seeking to censor everything from news stories they didn't want public, to people they didn't want heard, to parodies of government officials they found disparaging. The judge noted the one-sided nature of the government's actions when he wrote the censoring "almost exclusively targeted conservative speech."
One person who drew particular notice and reference by Judge Doughty was Joe Biden's former press secretary Jen Psaki. The injunction noted that the now-MSNBC show host began in 2021 to push "Facebook and other social media platforms" to remove any information they didn't want public about COVID-19 by labeling these instances as "misinformation." The judge noted that from her press room podium Psaki threatened social media companies, warning that 'legal consequences' could arise if they went against her censorship position. 
Also noted in the injunction is a 2022 press conference where Psaki urged every social media company to "do more" regarding removal content the administration labeled as "misinformation and disinformation" and in turn they were to "uplift accurate information."
During a press conference in 2021 flanked by US Surgeon General Vivek Murthy, Psaki noted that White House personnel would "flag" content they felt was "problematic." She openly stated that the administration's senior staff was in "regular touch" with the tech companies regarding "problematic posts" that should be removed.   
Pskai's attorneys sought to keep her from having to testify and block the court-ordered deposition. However, Judge Doughty rejected the motion. Psaki along with her replacement Karin Jean-Pierre and other administration officials are now barred by this injunction from contacting social media companies with efforts to censor content.
Copyright 2023, Daily360.com