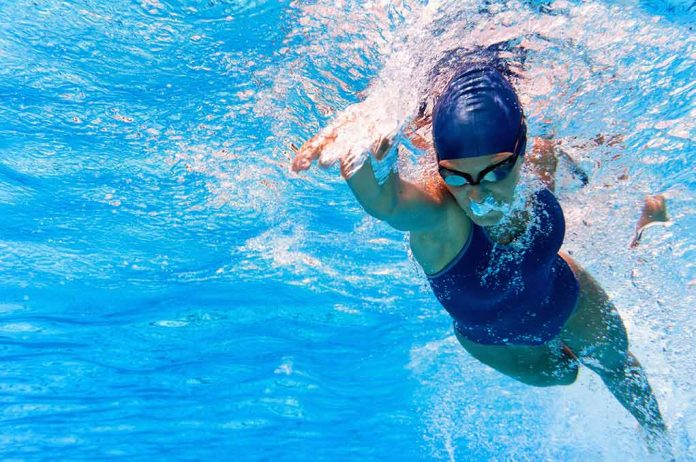 (Daily360.com) – Adeline Johnson is a senior student at Bronson High School who finished in fourth place during a 1,600 meter race she ran in California. By finishing fourth Johnson missed out on her chance to compete in the State Championships by one spot. There's more to the story however, as the runner who finished in second place was a biological male who now goes by the name Athena Ryan, a junior at another California high school. A minor controversy followed as Johnson was seen giving very slight thumbs down motion in a video posted to the internet at the winner's platform for the top six finalists. Activists tried to paint the high school student as some sort of anti-trans bigot while others came to her defense and that of female athletics.
Darren Marble who won the 1988 California state championship high jump in 1988 called the whole thing "utter nonsense," he said he felt sorry for the female runners and said the girls who finished behind Ryan were "cheated." Ryan said he exceeded his expectations and ran a better race than he expected to run, shaving 17 seconds off his prior season's best time. Female spectators were seen holding signs in support of only biological girls competing in these events. One banner read "protect female sports" the protestors were quickly removed by security. An organization called the Independent Council on Women's Sports posted on social media that most parents were unaware a biological male would be competing with the girls in this race. People who were at the race to protest were told they were not in the proper place to protest to which they replied they were in "exactly the right place." 
Not everyone shared the protestor's point of view as other onlookers shouted at them, calling them "disgusting" and "offensive." Others said its no-one's business how a person identifies and believing it is, is also "offensive." As more biological men enter female athletics and push biological females out of merit based opportunities we should expect more rigorous debate on this subject.
Copyright 2023, Daily360.com