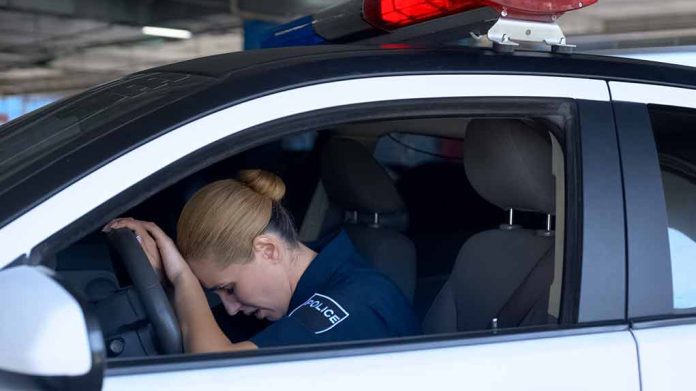 (Daily360.com) – Lt. Jessica Taylor, a 23-year veteran of the Seattle Police Department, recently turned in a no holds barred 15-page retirement letter on August 1st. She remembered the police department that she proudly joined to serve as first rate and Seattle as a beautiful, lawful, amazing city. She also chronicled the sad demise of both in recent years due to political movements and partisan politicians. 
Taylor addressed her letter to Seattle Police Chief Adrian Diaz who along with others she holds responsible for letting Seattle fall apart and descend into "anarchy and chaos." She informed Diaz that she believes he has let the department and the city both become disgraces. 
In her letter, Taylor refers to the mayor as "spineless," the Seattle City Council as "absurd," and the prosecutor's office as overly "lenient." She acknowledges that the city was faltering before Diaz's arrival but also says his performance exacerbated all the negative issues with both the department and the city at large. She charges the city's politicians with caring more about political ends than the safety of Seattle citizens. She says this toxic combination of people and politics has turned Seattle from a top city to a "playground for anarchists and criminals." 
Taylor is part of a large exodus from the Seattle Police Department in the last few years. The city has seen crime and homelessness skyrocket and in 2022 violent crime reached its highest numbers in 14 years. Two summers ago Seattle authorities seemed to allow the Capitol Hill Organized Protest zone (CHOP) to form after Black Lives Matter and other leftist groups demanded the defunding of police and aggressively took to and took over the streets. CHOP designated itself a "no cop" zone and as expected the area was filled with graffiti, crime and violence until finally after 23 days and threats from the Trump Administration it was cleared away.  
Taylor wrote the mayor of Seattle, Democrat Bruce Harrell disregards "rampant lawlessness" to play to politically correct narratives. Taylor said her health has suffered after her "soul draining" 23-year career. She laments that the meritocracy that once existed in the department is gone and it has descended into such a poor state and "completely lost its way."   
Copyright 2023, Daily360.com