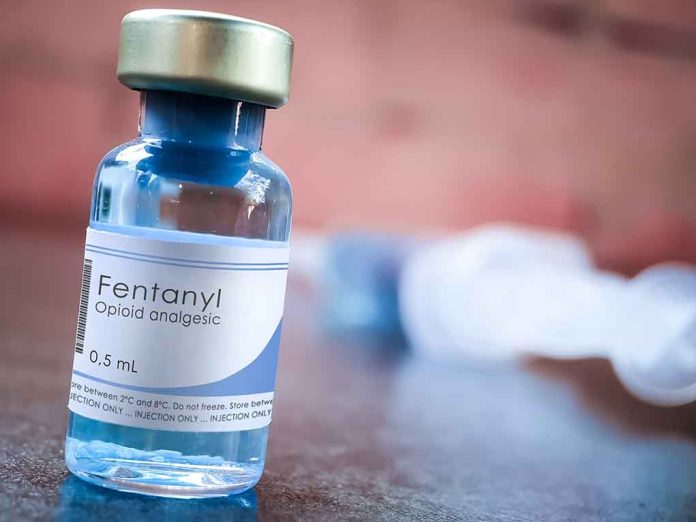 (Daily360.com) – Fentanyl is tearing through the Unites States leaving a wake of addicts and death in its wake. Los Angeles, California has a particularly high user and mortality rate. Residents are angry and frustrated as overdose numbers continue to rise on public transportation. The buses and trains have seen 22 fentanyl-related deaths since January, which surpasses the total for 2022. Local residents are both frustrated and fearful; with many having stopped using public transit altogether.
Adding to the problem is that while inflation sores on goods and services, fentanyl has seen the price plummet to half what it was just last year. Nationally, overdose deaths in the United States have risen to upwards of 100,000 of which roughly 75% are synthetic opioid-related, primary fentanyl. Many people are taking the drug without realizing it, as counterfeit pills laced with the chemicals in Mexico and China are then smuggled into the U.S.
Some LA residents describe the epidemic as a "horror", aside from the deaths; rapes, violent assaults, robberies, and murders are all markedly up in recent months. They say anyone with options doesn't use either service, many have commented on the scarcity of business travelers on the lines. The MacArthur/Westlake Station alone has had 26 medical emergencies due to the nearby open-air drug market.
For January 2023 the Gold Line train was running at 30% of pre-pandemic levels. The Red Line was operating at 56% of pre-pandemic levels. The $2.1 billion Crenshaw Line was averaging less than 2,100 riders per weekday.
The transit security chief said she will recommend to its board, which the mayor of Los Angeles, Democrat Karen Bass sits on, the addition of more transit officers. There are currently only 200 officers for all the lines. Other city officials claim more policing is not effective, and have instead invested in and promoted an "ambassador" program whereby citizens report offenders. Their belief is seeing the ambassadors present on trains and buses will deter public drug use.
Copyright 2023, Daily360.com