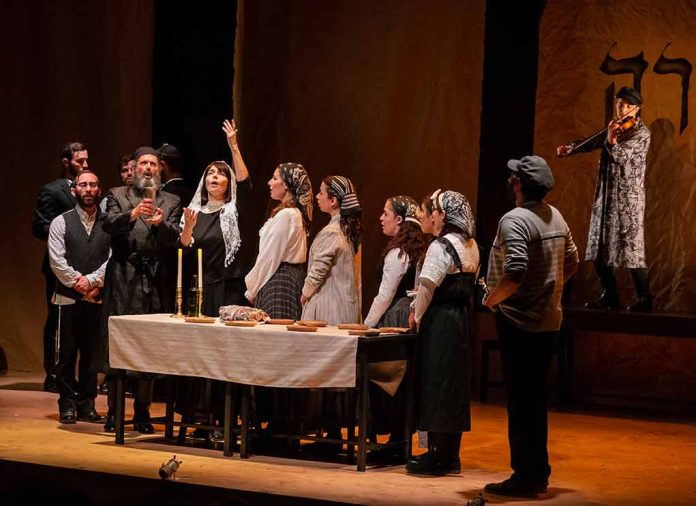 (Daily360.com) – Legendary lyricist Sheldon Harnick has passed away at 99 years old. Harnick came to prominence in the 1950's and 60's as one half of the creative team 'Bock and Harnick' with composer Jerry Bock. They were described as a consummate team who seldom ever clashed. Harnick says they only argued a couple of times in the beginning of their relationship and then not again after that, as they were "feeling each other out" after which they were forever in sync. Their first hit show was titled "Fiorello!" a musical about the reformist mayor of New York City, Fiorello LaGuardia. That musical earned both Bock and Harnick 1960 Tony Awards and also earned Harnick a very rare Pulitzer Prize. They were again Tony nominated in 1967 for the musical "The Apple Tree." In 1971 they were nominated for "The Rothschild's" and earned their last nomination more than three decades after their first for 1994's "Cyrano- The Musical." 
The work they are most famous for however was 1965's "Fiddler on the Roof." The musical play based on a series of stories written by Sholom Aleichem. It was set in a 1905 small Russian village called Anatevka, where Eastern Orthodox Jews lived and dreamed of better lives. The original "Fiddler" won two Tony Awards and has returned to Broadway on numerous occasions with a variety of actors playing the famous roles. One such actor was Harvey Fierstein who played the main character Tevye in the 2004 revival and described Harnick's lyrics as "clear and purposeful" saying the writer "sought and told the truth" which he says as an actor filled him with joy top perform. 
Harnick collaborated with many composers over his decade's long career and amassed as impressive of a resume as anyone in Broadway's glittered history. He also worked in movies, television providing lyrics for an HBO animated film as well as the opening number for the 1988 Academy Awards. Harnick is survived by his wife Margary, their two children and four grandchildren.     
Copyright 2023, Daily360.com