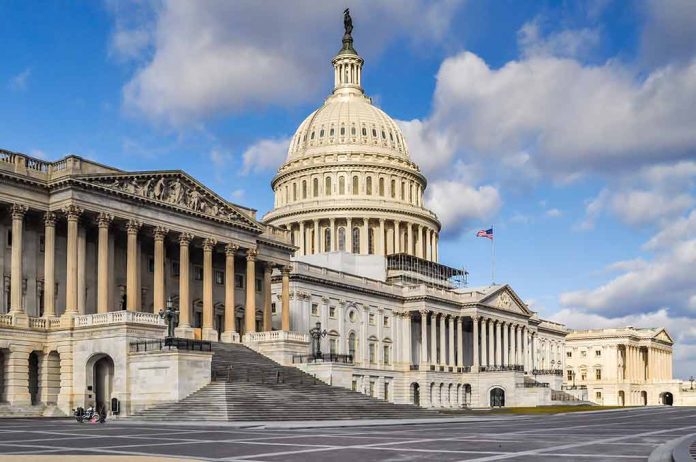 (Daily360.com) – The media may not be very interested in covering the Congressional investigations into Joe Biden and his family. However, they may not be able to hide the information for much longer as whistleblowers continue to come forward with evidence of money laundering and pay for play arrangements with foreign nations.
Senator Chuck Grassley (R-IA) came to the House recently to testify about one whistleblower he's working with. Grassley told the Select Subcommittee on Political Weaponization that his source says not only did Joe Biden know all about his family's business schemes but was actively part of them. That whistleblower also says the FBI has proof of all of this and has had it for some time now. Additionally, it's been long confirmed the FBI has been in possession of Hunter Biden's "laptop from hell" since at least 2019.
Another whistleblower is named Mike McCormick who worked as a stenographer in Barrack Obama's White House. McCormick says the FBI has intentionally ignored Joe Biden' part in the family operations. Especially when it comes to his actions with quid-pro-quo deals in Ukraine. He says he has proof, which he submitted to the FBI earlier in the year and has yet to hear back from them in any way.
Tiny Bobulinski, Hunter Biden's former business partner has been very open and visible when detailing his prospective Biden family dealings. He says his evidence directly ties the family to entities in China and money going from that nation to the family. Bobulinski also maintains Joe Biden was to receive a direct cut of every deal made. He too gave information and evidence to the FBI and believes it has since been covered-up.
Another whistleblower from the IRS alleges Biden appointee's within the Justice Department are actively working to counter the investigation and potential charges against Hunter Biden for tax evasion. This person also maintains David Weiss requested to be made special council for this matter specifically to protect Biden. Yet another whistleblower says they brought proof of bribery by Joe Biden to the DOJ in 2018, which have subsequently been ignored by the agency.
Copyright 2023, Daily360.com