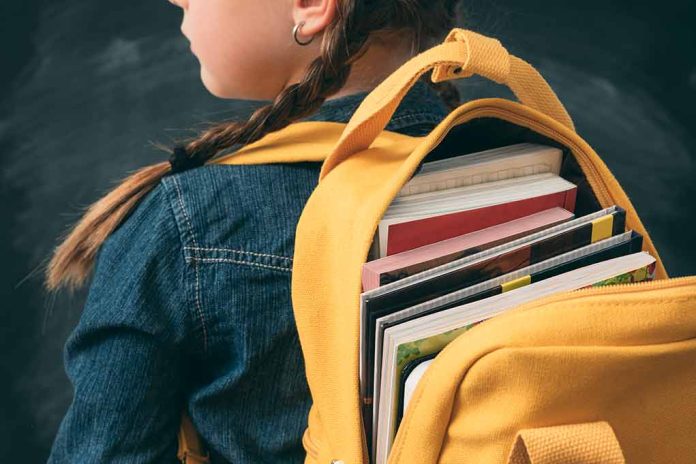 (Daily360.com) – Some months ago Governor Ron DeSantis of Florida took measures to curtail what he called "indoctrination" in books and lecture topics from Florida schools. His intention was to get schools refocused on the basics of education that existed prior to abundance of attention paid to race, sexual orientation and other social issues. 
Recently, certain church groups and organizations have been trying to expose students to these books and materials by whatever means they can. Some black residents say their children are forming groups that meet at the homes of the students and discuss books like  "Between the World and Me" by Ta-Nehisi Coates and the extreme Robin DiAngelo book, "White Fragility: Why It's So Hard for White People to Talk About Racism."
This issue has been going back and forth since the beginning of this year when DeSantis ended AP African American history in Florida schools. He determined subjects like black queer studies, black feminist literary thought, reparations, and the "Black Lives Matter" movement, were not doing much to help students gain important life skills. He openly asked how "queer theory" is related in any way to black history. DeSantis also pointed out that within these curriculums are topics like abolishing prisons and "intersectionality," which he says are political in nature and not educational. The firestorm of opposition the governor faced from groups like Faith in Florida (FIT), a politically active non-profit was immediate and forceful. 
The leader of FIT, Pastor Rhonda Thomas, equates these subjects to 'black history' and slammed the governor saying that House Bill 7 "jeopardized" the teaching of black history in a "truthful manner." FIT has created what they call a "toolkit" to circumvent HB 7. This toolkit is a series of guides, reading materials, and videos all with the purpose of teaching their version of black history and black culture to the youth. 
Activists in other states like Pennsylvania and California have reached out to FIT for a possible partnership and promotion of their materials. The American Civil Liberties Union (ACLU) of Florida has also become involved, saying they are enthusiastic about and supportive of the connections people are forming to execute what they call "integrated advocacy."   
Copyright 2023, Daily360.com