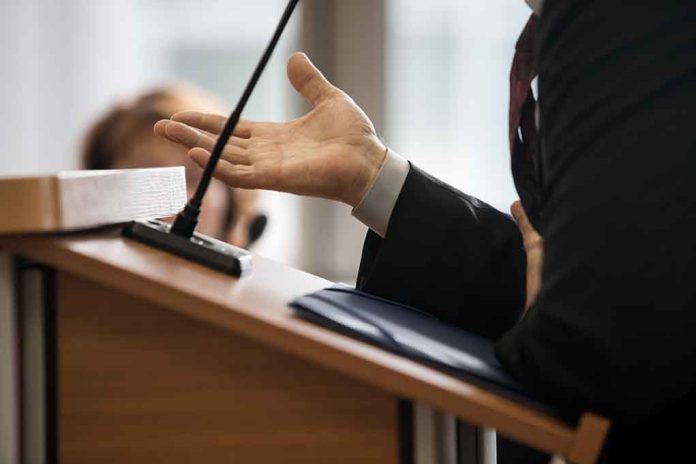 (Daily360.com) – Kathy Chung, an executive assistant to Joe Biden during his time as vice president will testify before the House Oversight Committee. Chung's testimony has been sought because she was involved in Biden's departure from the office of vice president. Including packing up files and paperwork, which may include classified documents.
It's been reported Chung has been interviewed by the Department of Justice about classified document handling. The format for her committee testimony will consist of Ms. Chung sitting behind closed doors for questioning by committee staff. Members serving on the committee will also be able to ask questions, Democrats and Republicans will alternate every hour.
The Biden document saga began six days prior to the 2022 midterm elections but was kept quiet until after the August 8th document raid of Donald Trump's Florida home, Mar-a-Lago. Biden's classified documents were found at his former office at the Penn Biden Center and Delaware homes, including some found inside a garage next to his sports car. The Justice Department assigned Robert Hur as special counsel to look into any potential illegalities. It's been reported that some documents pertaining to Ukraine and China were marked "top secret."
At the time of the Trump raid, Biden labeled Trump "irresponsible" with his handling of top-secret materials. Trump's team noted his home has 24-hour Secret Service protection, unlike Biden's former offices and residences. The Biden documents span not only his terms as vice president but also his 36-year tenure in the Senate. Biden has told reporters inquiring about the documents "there is no there, there." He defended the garage documents by saying there is a lock on the garage door. Biden's lawyers subsequently turned up more documents marked classified after the White House said all document searches had been completed. Kathy Chung is slated to testify beginning on April 4th.
Copyright 2023, Daily360.com