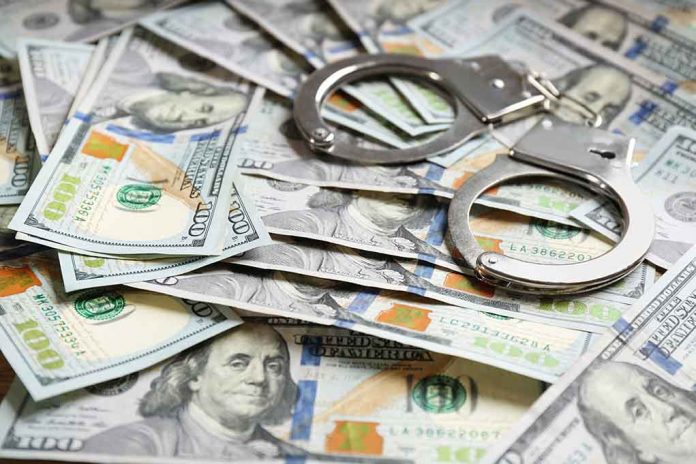 (Daily360.com) – There is a manhunt on for Roy McGrath one time Chief of Staff to former Maryland Governor Larry Hogan. Federal authorities have issued a $20,000 reward after McGrath failed to appear for his scheduled court date this month. Two weeks ago the FBI raided McGrath's Florida home looking for the accused fraudster who was due to appear in a Baltimore court. McGrath is to be tried for charges including wire fraud, fraud, and embezzlement. He is alleged to have secured a $233,648 severance deal equaling one year's salary from the Maryland Environmental Service of which he was the head. He is also accused of embezzling about $170,000 in expense charges.
The initial reward offered was $10,000 but has since been doubled for anyone having information that leads to McGrath's arrest. The six-figure payment he set up from the Maryland Environmental Service was allegedly approved by the agency's board after McGrath assured them Governor Hogan had already agreed to it. McGrath was pressured to resign from his Chief of Staff position a few months after this came to light.
McGrath's attorney said the raid was conducted as a measure to find information on his client's potential whereabouts. The FBI declined to give any information beyond that, but did issue aliases the accused con man may be using including Roy Baisliadou, Roy Mak-Grath, and RC Mak-Grath. McGraths's attorney contends he had no reason to believe his client would not appear in court as ordered. He said the behavior is highly unusual for his 5'5" 140 lb Greece-born client and he's worried about his "personal safety".
Larry Hogan remains a public figure since leaving the governorship. He's been making the media rounds blasting former president Donald Trump and blaming Trump for the "red wave" failure in 2020. He also describes the 45th president as telling lies, making excuses, and practicing "toxic politics".
Copyright 2023, Daily360.com