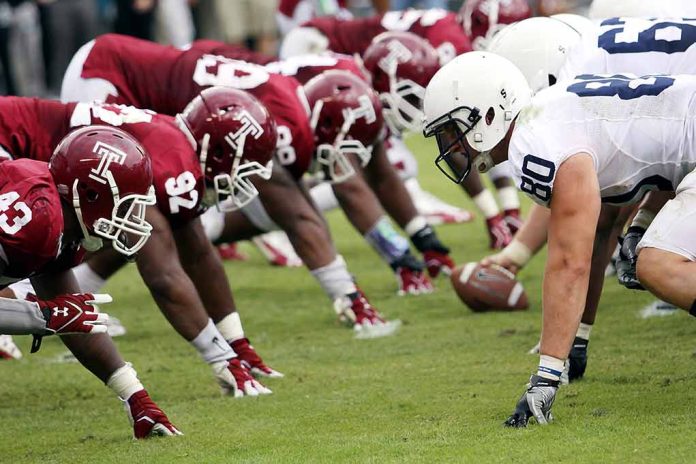 (Daily360.com) – Former NFL star Mike Williams died September 12 weeks after being hit on the head by a falling steel beam at his work site. Williams was a standout wide receiver at Syracuse University early in his career and as a result was drafted in the fourth round of the 2010 NFL draft by the Tamp Bay Buccaneers. 
Mike Williams has been working construction in recent years and fell victim to a bizarre accident. He was doing electrical wiring when someone inexplicably dropped a steel beam on his head. Williams was able to walk away under his own power, but later his condition worsened as he suffered headaches and other symptoms. He would be hospitalized, after which he lost feeling in his legs and developed a staph infection. Surgeons performed emergency spinal surgery on the former wide receiver but he had to be put on life support. 
Williams picked up in the professional league right where he left off in college as he led the Bucs in receiving yards during his rookie year and finished second in voting for Offensive Rookie of the Year. He followed that season with two additional productive campaigns and was rewarded with a contract extension in 2013. 
However, late in 2013 Williams began to develop injuries, and the Buccaneers traded him to the Buffalo Bills. Williams could not find playing time with that team and would leave the NFL after the 2014 season for good.  
His mother said they had a long-standing agreement that he did not want to be kept alive on life support. She said that as far back as his early career, her son had signed papers stating that he did not wish to be kept alive by machines. He was removed from life support and passed away soon thereafter at the age of 36. Both Syracuse University and the Tamp Bay Buccaneers released statements mourning the passing of the former star athlete and remembering his contributions to his school and his team.  
Copyright 2023, Daily360.com