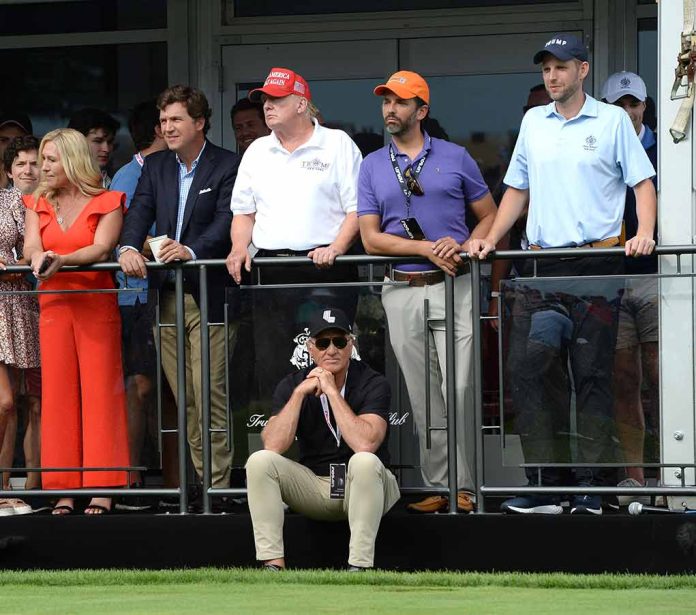 (Daily360.com) – Fox News has recently announced their new official prime time lineup and those changes are not all they made. As "Jesse Watters Primetime" permanently takes over the coveted 8pm time slot, all the remaining behind-the-scenes staff from the former 8pm show "Tucker Carlson Tonight" were fired. 
The network purged at least nine staffers including senior producers who had been with the network for many years. One former Fox News producer labeled this move as "shockingly callous" especially considering the employees had been told their jobs within the company were secure.
Fox seems to be taking a specifically different tack regarding people who worked with Tucker Carlson. Former employees have noted that when Bill O'Reilly was let go from the 8pm slot prior to Tucker taking over, his staffers were reassigned within the company. This is also true of the staff who worked with Dan Bongino who left his show with the network just days prior to Carlson being let go. 
The moves are being described by insiders as "anti-Tucker" and an attempt to remove anyone who has ties to the former host. Some of Carlson's former staff have been reuniting with him to work on his show that is now distributed exclusively on Twitter.  The animosity between the network and Carlson has grown since his exit, with Fox sending Carlson a "cease and desist" letter claiming his Twitter content is prohibited by a non-compete clause. It's also been rumored Tucker Carson may be starting his own larger scale media company.
Jesse Watters has come full circle in this time slot as he was formerly a street reporter for Bill O'Reilly at 8pm. As "Jesse Watters Primetime" moves from 7pm to 8pm, "Hannity" will remain at 9pm, "The Ingraham Angle" will move from 10pm to 7pm and "Guttfeld!" will slide into the 10pm hour. The prime-time ratings for Fox News have declined sharply since Carlson's departure. The most recent ratings had the network barely edging MSNBC who they used to beat by large margins. 
Copyright 2023, Daily360.com