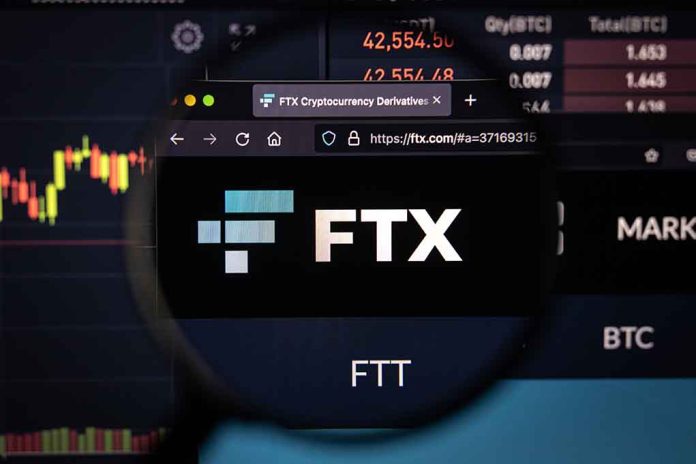 FTX Plans Investigation Into Unauthorized Transactions
(Daily360.com) – Investors and observers alike are probably familiar with the stock exchange, where people buy and sell pieces of publicly traded companies every day. The NASDAQ and New York Stock Exchange (NYSE) are likely the most recognizable mediums for trading stocks, bonds, and commodities. Perhaps a little less familiar to the general public is the FTX exchange, which is the "leading centralized" arena for trading cryptocurrencies and other digital products.
On November 11, FTX filed for bankruptcy, leaving many users to wonder what will happen next with its assets. Adding insult to injury, the company's CEO, Sam Bankman-Fried, walked away from his job the same day.
A Little More Detail
When many people hear bankruptcy, they think of a company or individual going under, discharging all their debt, and financially dissolving. Chapter 11 is a little different. In that type of bankruptcy, the company maintains control while a massive reorganization is proposed by the owners — one that may have to be approved by the court — in order to improve or save the business.
In the case of FTX, The Hill reported the company loaned $10 billion-worth of its users' cryptocurrency deposits to a trading firm, Alameda Research, which mismanaged the funds. Those bets resulted in huge losses. The CEO said the loss would fall on FTX and not impact user deposits. The company was reportedly using Chapter 11 to "maximize recoveries for shareholders." Bankman-Fried also apologized for his poor decisions.
Moving Forward
On November 12, the day after the exchange declared bankruptcy, Attorney Ryne Miller said the company was moving "digital assets to cold storage" and starting an investigation into any "abnormalities with wallet movements." The lawyer also announced on Twitter that the chief Restructuring Officer and current CEO of FTX, John Ray, was working to "secure all assets" while cooperating with authorities and government regulators to assess the situation.
1/ Statement from John Ray, Chief Restructuring Officer and CEO of @FTX_Official — Consistent with their obligations as Chapter 11 Debtors-in-Possession, FTX US and FTX [dot] com continue to make every effort to secure all assets, wherever located.

— Ryne Miller (@_Ryne_Miller) November 12, 2022
Ray admitted there was "unauthorized access" to some digital assets. Many people responded to the initial tweet by Miller with anger.
Investigating abnormalities with wallet movements related to consolidation of ftx balances across exchanges – unclear facts as other movements not clear. Will share more info as soon as we have it. @FTX_Official

— Ryne Miller (@_Ryne_Miller) November 12, 2022
Some accused the staff at FTX of illegal activity while others wanted to know the exact location of their money.
Binance had recently planned to buy the exchange but backed out after looking at the company's finances. The papers detailed how two separate commissions were looking into whether FTX "mishandled users' deposits."
The cryptocurrency exchanges' bankruptcy and investigation may have a profound impact on the digital world. Because FTX was such a central tentpole in the digital investment space, its assumed fall will likely have an impact on other such exchanges that rely on its success.
Copyright 2022, Daily360.com