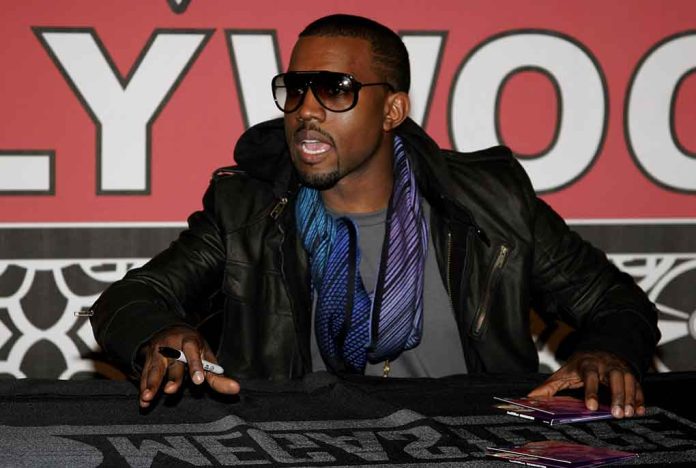 George Floyd's Family Sues Rapper Formerly Known as Kanye West
(Daily360.com) – Rapper Ye West, formally known as Kanye, recently appeared on the "Drinks Champs" podcast, where he talked about Jews, Drake, and George Floyd. The fashion mogul said he attended a premier of a Candace Owens film outlining her belief that Floyd died from fentanyl and not from former Officer Derek Chauvin's actions. West seemed to agree with that assessment.
On October 18, Floyd's family sued Ye for $250 million for his commentary on the podcast. According to a statement, the victim's ex-girlfriend and beneficiary of his estate, Roxie Washington, hired The Witherspoon Law Firm and Dixon & Dixon Attorneys at Law to file suit for "harassment, misappropriation, defamation, and infliction of emotional distress" for the lies she says the rapper is spreading about Floyd.
POETIC JUSTICE: Kanye gets sued for $250M by George Floyd family.

— PoliticsVerse 🇺🇸 (@PoliticsVerse) October 18, 2022
Washington's lawyers said Ye besmirched "Floyd's legacy" with his words, retraumatizing the deceased's only daughter. The family also sent a cease and desist letter to the rapper to stop him from causing further harm. During the interview, West said the victim's roommates "hit him with fentanyl" while pointing out that he didn't see where Chauvin had his knee on Floyd's neck.
Some say the family will have a hard time in court because defamation rules only apply to the person defamed. Sadly, the individual is deceased. Free speech expert Roy Gutterman believes family members might make a viable claim for emotional distress, but providing proof could present a challenge.
N.O.R.E., the host of "Drink Champs," apologized for allowing West to speak his mind unchecked, saying he believes in the right to free speech, but he also believes in pushing back against misinformation.
Copyright 2022, Daily360.com