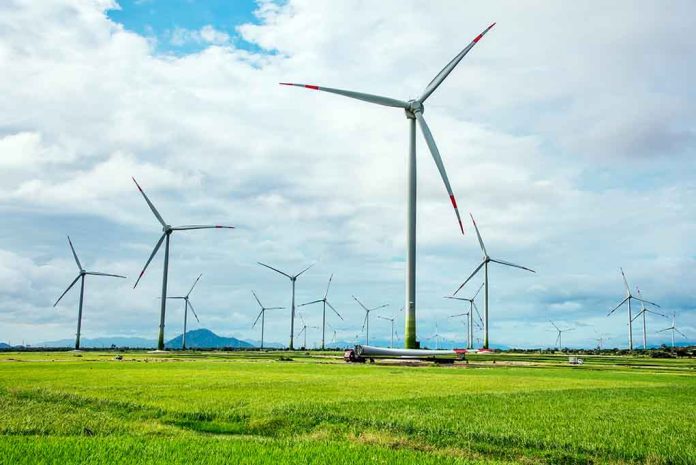 Germany Replacing Green Energy Wind Farm To Expand Coal Mine
(Daily360.com) – Green energy sources are those that don't "increase your carbon footprint." Examples include initiatives like solar power, hydroelectric plants, and wind turbines. President Joe Biden's administration recently helped pass the largest number of green energy policies in history with the passage of the Inflation Reduction Act. The problem is that the clean energy push isn't helping people across the globe struggling with the energy problems of today.
On October 27, Fox Business reported that Oilprice.com announced the closing of a German wind farm to allow a neighboring coal mine to expand. Although the move flies in the face of green energy concerns around the world, the country's leaders found it necessary to "strengthen supplies" amid the current "energy crisis."
BLOWING THEIR MIND: Coal mine demolishes neighboring wind farm, drawing ire of climate activistshttps://t.co/vsnBldjwiu

— FOX Business (@FoxBusiness) October 27, 2022
The coal mine, Garzweiler, is run by the RWE energy company in Germany. A spokesperson from the business, Guido Steffen, said people within RWE realize the move seems "paradoxical," but they are forging ahead anyway.
The energy company currently operates eight wind farms, but one is already gone, and two will be by the end of 2022. RWE will take down the other five by the end of next year. Energy prices have increased substantially in the European nation, prompting the country's cabinet to approve the move to revive multiple coal units. The cost jump is directly tied to the war in Ukraine.
After the decision, climate change activists took to the streets across six cities, protesting the re-openings. They demanded officials end Germany's dependence on fossil fuels.
Copyright 2022, Daily360.com