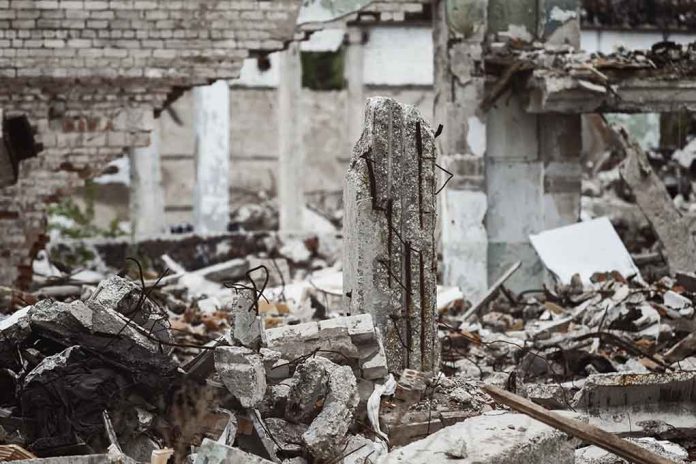 (Daily360.com) – On February 6, Turkey's disaster agency reported an earthquake measuring 7.7 on the Richter scale struck the country's Kahramanmaraş Province. Initial reports from the source had put the death count at nearly 1,500 across several affected provinces, stating over 8,500 people suffered injuries. Unfortunately, those numbers were just the beginning.
Reports from The Washington Post put the earthquake's force at 7.8-magnitude, making it reportedly the strongest to hit the region in over 100 years, and the death toll at the time of publication had surpassed 5,000 — and counting — across Turkey and Syria. Multinational Search and Rescue teams are still searching for survivors in collapsed buildings during sub-freezing temperatures, so the number of injured and killed could continue to rise.
The earthquake occurred along the East Anatolian Fault, which runs for more than 400 miles from Maras Triple Junction along the border of Syria until it meets another fault over twice as long. According to Newsweek, the area experiences a high level of seismic activity and has experienced devastating quakes no stranger to powerful shifts before. California State University Geology Professor Bryan Castillo explained that scientists typically can't "predict major earthquakes," so it's difficult to warn populations or prepare for quakes. Experts can only estimate the probability one might occur by studying the faults.
At least 1,600 people, but likely many more, are believed to have died in Turkey & Syria following two massive earthquakes on Monday. Our thoughts & prayers 🙏 are with the victims & families. Hopefully the world will respond soon with aid. #PrayForTurkey https://t.co/EsdobY7F7H

— David Burke 🇺🇸 (@ConservativeTht) February 6, 2023
People as far away as Lebanon, Egypt, Israel, and Jordan all felt the earthquake. The aftershocks, numbering in the hundreds, were nearly as bad, some measuring as high as 7.5-magnitude near the epicenter in south-central Turkey. The nation's infrastructure also took massive damage, and the Turkish government reported the destruction of nearly 3,000 buildings at the last count.
The Biden administration offered profound concern in a statement after reports came in about the tragedy. National Security Advisor Jake Sullivan offered US support and assistance to the region as needed. The advisor said President Joe Biden had instructed USAID and others to see how the United States could best help, adding the administration is working with the Turkish government to monitor the situation.
Copyright 2023, Daily360.com