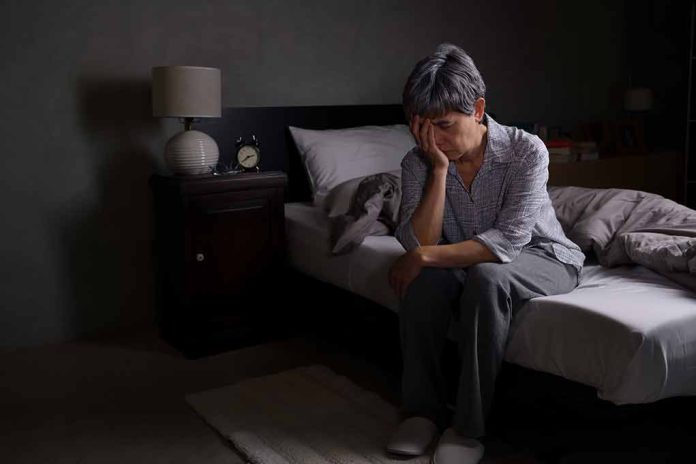 (Daily360.com) – One of the worst times in recent American foreign was the mismanaged and fatal Afghanistan withdrawal by the Biden Administration. The chaotic and rushed evacuation included a terrorist attack that killed 13 service members and badly wounded many others. For the very first time in nearly two years, family members of those fallen soldiers finally had a forum to be heard. The forum was held by Representative Darrell Issa (R-CA) and featured roughly 90 minutes of scathing criticism from the family members toward the administration. 
Staff Sgt. Taylor Hoover's mother spoke first and described her son's passion and dedication to the Marine Corps that he'd wanted to join from the age of six. She told members about her son's exasperation that upon his fifth and last deployment to Afghanistan, he and his fellow marines were instructed to "clean up the airport" that was not to be left in disarray for the Taliban upon their takeover. She also told of the administration lying to her when they said her son died immediately as she's since learned from witnesses he lived for a time after being fatally injured. She said the government has basically told her to "shut up." 
Alicia Lopez, mother of Cpl. Hunter Lopez, 22, spoke plainly that she has no "illusion" that anyone in this government will ever be held responsible or pay any kind of price for what happened. She said leadership made poor decisions, lied to the families, and ignored warnings. But, Lopez said,  she believes no-one will be "prosecuted or terminated." She bashed the system that protects itself at the expense of American service people. 
One parent said the Biden Administration used his child as a "pawn" to be able to stage a September 11 withdrawal, no matter the risks. Another said her child was "murdered" and the fact there will be no justice makes her question her "very existence." She said seeing Biden call the operation a "success" is "like a knife to the heart" because it could have all been prevented. 
Cheryl Rex, mother to Lance Cpl. Dylan Merola, 20, was visibly shaking due to her anger and emotion remembering her meeting with Joe and Jill Biden as her son's body was being brought home. She described Joe Biden telling her he knows how she feels as they too had a son "brought home in a flag draped coffin." She said she remembers feeling her heart beat speed up listening to the President of the United States lie to her less than 24 hours after her son was killed. 
Rex said she was aware that Beau Biden, 46, died of brain cancer in the United States years after his non-combat service tour with his family by his side. She wondered how a person could be as "heartless" as Biden was that day. She said there has been no correspondence nor has she heard any mention of her son's name from anyone in this administration since that day.  
Copyright 2023, Daily360.com