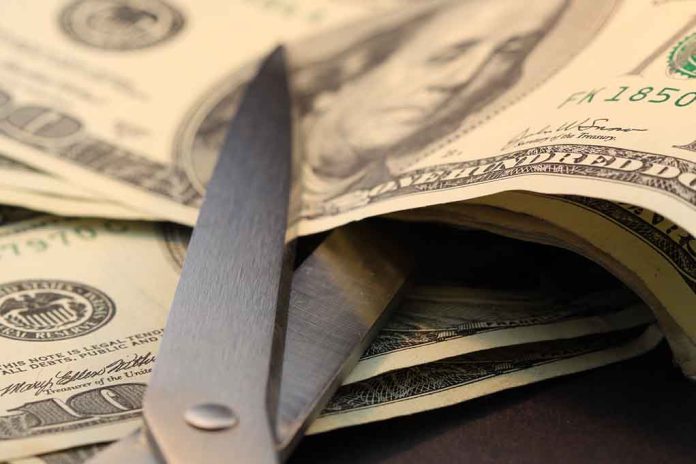 (Daily360) – Ralph Norman (R-SC) said earlier this week that House Republicans are working on a budget that will look to cut up to $17 trillion from the federal budget. Norman spoke enthusiastically about the coming proposed budget he called "great" and notes that it will offset increasing the debt ceiling. He said the cuts will be "severe." Norman has long been a critic of government spending and the lack of any spending control. During the tumultuous House Speaker vote, Norman was one of the 20 who stood in opposition to now Speaker of the House Kevin McCarthy because he felt McCarthy was part of the free-spending problem. Norman said Congress must work with a sense of urgency as time is of the essence.
House Republicans plan to meet next week to discuss the budget and hopefully have something to deliver within about two weeks. Norman described conference call members have had to lower spending trajectories and get the debt ceiling corralled. Norman could also be described as a McCarthy convert, as he now believes McCarthy will deliver on his promises to fight for spending decreases. Norman calls this budget the GOP's "shining moment" to get a fiscally responsible budget through. It will then be up to House Speaker McCarthy to come up with 218 votes to pass the budget.
President Joe Biden said Republicans' ideas to cut the budget would put China in a position to dominate the global economy. Biden is trying to use his 'bully pulpit' to shape public opinion for the looming showdown with McCarthy. Biden also pointed his finger at "MAGA Republicans" and said he won't let them "undo all the progress" of his administration. While the GOP is eyeing $17 trillion in cuts the Biden proposed budget would include $2.6 trillion in increased spending.
Copyright 2023, Daily360.com