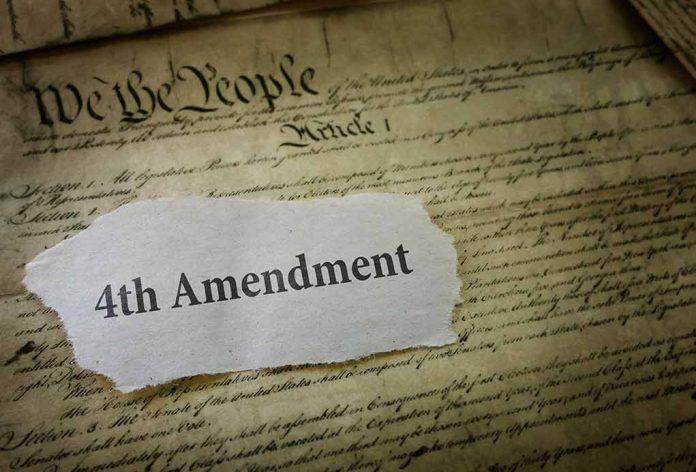 (Daily360.com) – Representative Andy Biggs (R-AZ) says federal law enforcement agencies including the FBI are performing a "run around the Fourth Amendment" by purchasing private data on American citizens. This week the House Judiciary Subcommittee on Federal Government Surveillance and Crime will be holding a hearing looking into the practice of the federal government doing warrantless surveillance on U.S. citizens.
Biggs who chairs the subcommittee will likely focus on the Foreign Intelligence Surveillance Act (FISA), and in particular what's known as section 702.  Section 702 allows the U.S. government to surveil foreign citizens with compelled assistance by communication providers. However, the line is often blurred and Americans wind up as targets. 
In March, the FBI admitted to purchasing American's cellular phone advertising geolocation data. They claim to have moved on from that practice after complaints were lodged. The Department of Homeland Security (DHS) likewise admits to buying this geolocation data. As if that is not ominous enough the ever-expanding Internal Revenue Service (IRS) is reported to be looking into purchasing the data. Ben Cline (R-VA) recently asked officials from the Department of Justice (DOJ) about this practice.
Cline asked DOJ Inspector General Michael Horowitz if other parts of the DOJ beyond the FBI are buying this data. Horowitz said they're "looking into it" but offered no real answer. Cline then asked Attorney General Merrick Garland about this practice citing a Supreme Court ruling which would make this practice on American Citizens illegal without a warrant. Garland responded that he was aware the FBI did it but said he doesn't know anything more and the DOJ is investigating itself and would be getting back to him.
That line of questioning has spurred Biggs to follow up and find out more. Biggs said this maneuver is tantamount to manipulating citizen's Fourth Amendment rights to privacy. Additionally, whistleblowers from various government agencies allege use of this tactic.  
Copyright 2023, Daily360.com