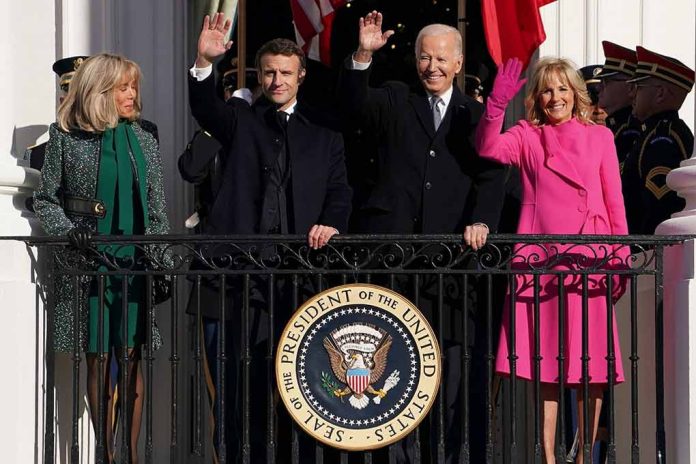 (Daily360.com) – Members of the GOP gathered for a press conference this week to outline some of what they've uncovered with their investigations of the Biden family's overseas business endeavors. House Oversight and Accountability Committee Chairman James Comer, (R-KY) illustrated how the Biden family sent up over 20 companies to receive moneys from foreign entities while Joe Biden was US Vice President. Comer released a memo to coincide with the press event. The Biden family is alleged to have set up all these companies to hide the sources of the money.
Their investigation has led to the discovery that money not only went to Hunter Biden and James Biden but also to Hunter Biden's current wife, Hunter Biden's ex-wife and Hunter Biden's former girlfriend who was married to his late brother Beau Biden. Additionally, other members of the family received funds including nieces, nephews and a grandchild of Joe Biden. The limited liability companies the Biden's set up were formed primarily in Delaware and Washington DC and involved Hunter's business partners Robert Walker and James Gilliar.
Through the recovery of subpoenaed records Comer was able to put together a mapping of over $10 million dollars that flowed from companies with serious ties to the Chinese Communist Party (CCP) to the LLC's of the Bidens. That money was then distributed from those accounts to the smaller accounts of each family member. Comer says the network of companies the Biden's built was a complicated web but nowhere can he find nor has anyone offered a reason in terms of a service or other reason to have legitimately received this money. Comer says this is evidence of clear "influence peddling." Comer says what they've found is the result of looking into only four banks of the 12 he believes contain similar payouts.
The country of Romania has entered the picture as well. While Joe Biden was vice president he visited Romania between 2014 and 2015 during which time a Romania businessman named Gabriel Popoviciu was under serious investigation by local prosecutors. Biden's trip was supposed to be about thwarting corruption in that nation. However, after Biden's trip Robert Walker received a $1 million payment from one of Popoviciu's companies. Soon thereafter the investigation he was undergoing was halted. 
Copyright 2023, Daily360.com