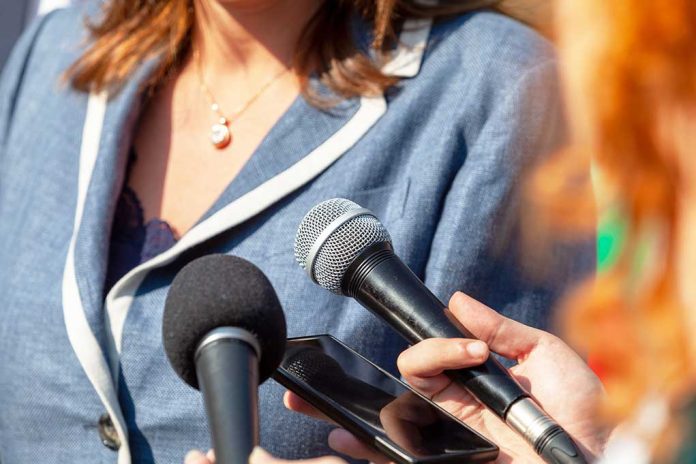 (Daily360.com) – On January 2, 2021, former President Donald Trump called Georgia's Secretary of State Brad Raffensperger regarding the 2020 presidential election. During that call, the previous US leader asked the official to "find 11,780 votes," which was the number of additional ballots Trump would have needed in his favor to win the state. In May 2022, Fulton County District Attorney Fani Willis impaneled a special grand jury to investigate the matter.
On February 16, 2022, portions of the now-concluded grand jury's report were released to the public, and the panel's foreperson, Emily Kohrs, went on a media tour to discuss the investigation. Some legal experts worry she hurt the case by coming forward. The Daily Caller reported that Joy Behar from "The View" said Kohrs needs to keep her mouth shut because "she could destroy" the case. And it's not just Democrats who are concerned. Conservatives are also speaking out, with at least one saying Kohrs is "making a mockery of the grand jury."
Get off TV @EmilyKohrs. You're making a mockery of the grand jury. You do not belong on any grand jury. #GeorgiaGrandJury #DonaldTrump pic.twitter.com/l6SrkCxOix

— Katherine Trotter🇺🇸 (@KatATrotter) February 22, 2023
During her circuit full of giggles and strangely coy affect, Kohrs told CNN the special grand jury had discussed Trump "a lot" during its months-long investigation and that no one would be surprised when the panel's recommended indictment "list comes out." While interviewing with the Associated Press, the foreperson revealed there was a witness who was reluctant to testify until the prosecutor offered them immunity on the spot. Kohrs said others walked in with immunity protections. She also gave details to the outlet about certain witnesses and how they acted while giving testimony.
Former Daily Caller investigative reporter Chuck Ross called the fact that Kohrs was running around talking before possible indictments were even handed out "very sketchy."
yikes https://t.co/uzCypgU4ih

— Chuck Ross (@ChuckRossDC) February 22, 2023
Some said the foreperson's willingness to speak was troubling. FBI Frank Figliuzzi told MSNBC he believes her actions will have "legal ramifications," even if she meant well.
Copyright 2023, Daily360.com