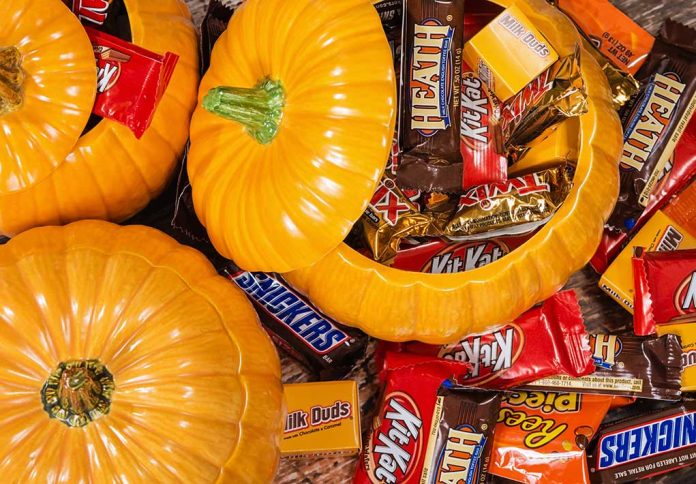 Herschel Walker Accused of Spreading Conspiracy Theory Over Candy Drug Report
(Daily360.com) – "Halloween sadism" is one of many Halloween urban legends that started as rumors and spread like wildfire. The myth is meant to scare even the bravest around the holiday season. One of the versions involves candy laced with poison or items containing razor blades to hurt unsuspecting trick-or-treaters.
On October 24, Republican Senate candidate Herschel Walker perpetuated one of those legends during a rally in Dalton, Georgia. The former NFL player warned parents that "people of China and Mexico" are disguising fentanyl as candy to hand out on Halloween.
Herschel Walker: "Halloween is right around the corner, and now the people of China and Mexico are dressing fentanyl up to look like candy." pic.twitter.com/DBE59du7tX

— PatriotTakes 🇺🇸 (@patriottakes) October 24, 2022
The candidate didn't have any evidence to back his claim but warned Georgians to be careful and aware of potential dangers heading into the holiday just a few days away. Walker said, "China don't like us." The Republican also talked about it on a radio show with Sean Hannity in early October.
Professor Joel Best, who has done extensive research on the subject, insisted in an interview with Newsweek that there is no evidence of any child being "killed or seriously injured" from poison in trick-or-treating candy. The rumor has infiltrated American society since 1958.
Real Clear Politics put Walker and Senator Raphael Warnock (D) neck and neck for the Georgia Senate seat race in November.
Copyright 2022, Daily360.com