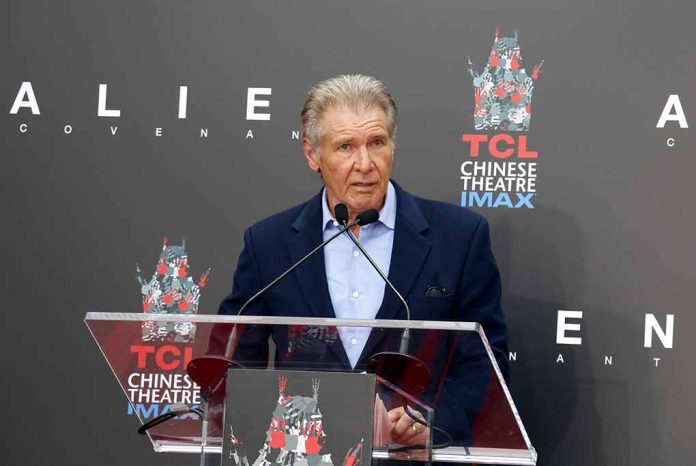 (Daily360.com) – Harrison Ford stars again as the famed "Indiana Jones" in the newly-released film "Indiana Jones and the Dial of Destiny." The iconic star said he has no plans of retiring any time soon. 
The 81-year-old said in a recent interview that he 'loves to work' and does not "do well" when he doesn't have work to do. When asked what it is about acting that keeps him motivated, Ford replied that it is the people he works with, the teamwork, camaraderie and the affect performing material has on him.
"The Fugitive" star says although not retiring this latest turn as "Indiana Jones' will be his last. He also says he imagines this is the last time the character "appears in a film." The "Star Wars" legend, much like his larger-than-life character "Han Solo", is also an avid pilot. Despite a near death crash in 2015 which left Ford hospitalized for almost a month, he has no plans to stop that endeavor either.  
Ford is in good company as many stars of similar age are thriving, especially with the current content-rich streaming platforms. "Star Trek: the Next Generation (TNG)" star Patrick Stewart is just now wrapping up a three year run with the revival show "Star Trek: Picard." The Paramount+ science fiction adventure show reunited the 82 year old British star with many of his colleagues from the TNG series which ran for seven seasons beginning in 1987. 
Comedian and "Seinfeld" co-creator Larry David recently wrapped filming on the latest season of his show "Curb Your Enthusiasm." When it airs later this year this will be the 12th season for the HBO show. Likewise 79 year old Robert De Niro has a film out now called "About my Father" with comedian Sebastian Maniscalco and eight other films currently in production for future release.
Copyright 2023, Daily360.com