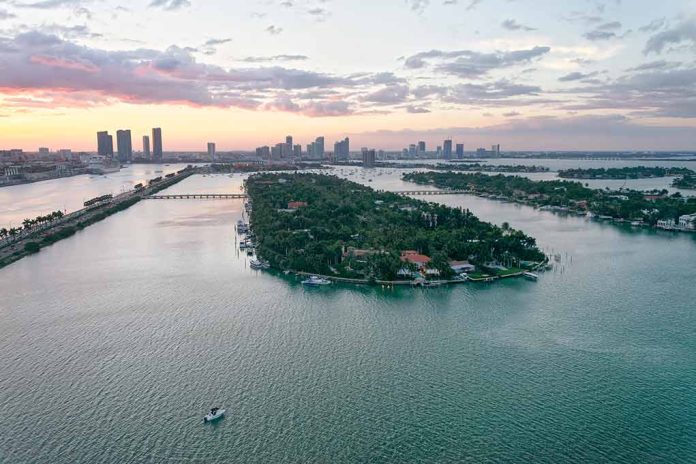 (Daily360.com) – As the nation is still coming to grips with the level of devastation the fires in Maui caused, Hawaii Democrat Senator Brian Schatz took the opportunity to promote his party's climate change agenda. With 115 confirmed dead and perhaps as many as a thousand more missing and likely dead, the community is devastated.
Schatz was appearing on CNN with John Berman when he said he believes the "most important specific" lesson that should be learned from this tragedy and avoiding it in the future is acknowledging climate change. He said Hawaii and the rest of the world have been experiencing "severe weather" the likes of which will continue to increase in frequency and destruction. Schatz's fear-mongering extended to volcanoes, tsunamis, hurricanes and tropical storms during the interview. 
As for wild fires, Schatz said Hawaii has had some but nothing like what just occurred and tore through the beautiful island of Maui and the community of Lahaina. He injected another climate-disaster talking point by saying this type of fire will become more common not only for his state but for the country and the world going forward. Then he declared we will "need to take action on climate" and tailor all emergency response and other safety measures around climate models supported by politicians. 
Schatz's beliefs aside, many experts believe these fires were not due to an ever-increasing climate foe but rather to human error. They say the protocol newly instituted by Hawaiian politicians led to the high winds knocking down still-live power lines which then ignited non-cleared dry forestry and set in motion the disaster that ensued.   
As for the missing Hawaiians, Schatz chose not to comment on that other than saying FEMA is conducting a search with cadaver dogs and other means and methods. The leader of Schatz's party, President Joe Biden, arrived on Maui after wrapping up his vacation and gave a few seemingly tone-deaf and odd speeches. 
In one speech he seemed to compare this deadly event to a 20 minute kitchen fire in his house years ago which had the potential to damage his vintage Corvette, in other speech, Biden referenced his late wife's car accident before appearing to fall asleep during a emotional memorial event with local survivors. Biden also looked to be confused while wrapping up comments prompting Schatz to point him toward a drink of water before Biden slowly moved away from the podium.
Copyright 2023, Daily360.com