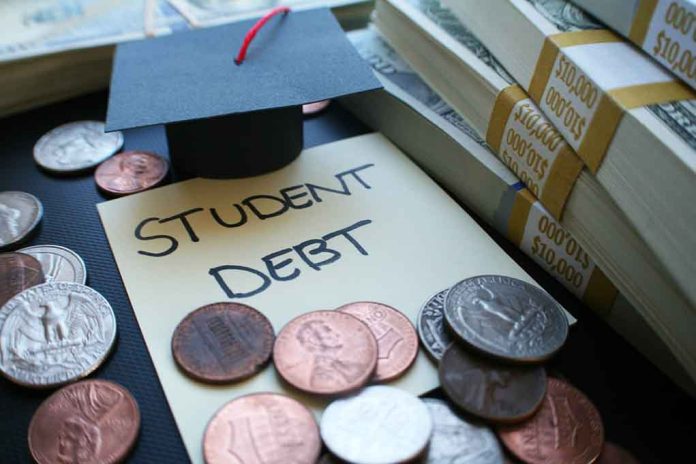 Josh Hawley Offers Incredible Solution to Student Debt Issue
(Daily360.com) – On August 24, President Joe Biden announced student loan relief, discharging some of the outstanding educational obligations for many Americans. The measure was limited to $10,000 or $20,000, depending on whether or not the individual used a Pell Grant, and included income limitations to qualify for the benefit. A month later, Senator Josh Hawley (R-MO) announced his plan to introduce legislation that could also help with higher education debt.
The Make the Universities Pay Act would amend the Higher Education Act of 1965 to require colleges and universities to pay half of any student loan balance in default.
EXCLUSIVE: Sen. Josh Hawley To Introduce Legislation Putting Universities On The Hook For Student Debt https://t.co/FmIzZ4IQl7 via @dailycaller

— Josh Hawley (@HawleyMO) September 21, 2022
The Missouri lawmaker also included a provision that would allow the discharge of an obligation in the event of bankruptcy and after a certain period of time. Debtors who sought undergraduate degrees would be allowed to discharge their loan balance five years after the due date of their first payment and graduate students would be eligible after 15 years.
Hawley wanted to hold higher education institutions accountable for students' post-graduate success. If passed, the bill would require colleges and universities that accept federal financial aid to publish graduate earnings and student loan default rates per degree or program.
What do you think of the legislator's proposal?
Copyright 2022, Daily360.com