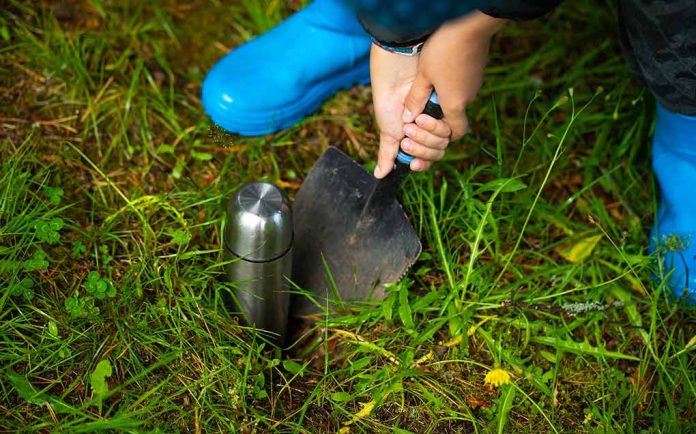 (Daily360.com) – West Point Military Academy recently unearthed a time capsule from within the base of a monument for American Revolutionary War hero Thaddeus Kosciuszko. The capsule is believed to have been placed there almost two hundred years ago. 
Excitement and anticipation grew as curious students, staff and members of the public imagined what might be in the sturdy lead box. The school held a live web cast for the grand box opening after nearly two centuries, but it seemed the hope of treasure was offset by a box containing nothing but air and dust. Viewers were left with a smaller version of Geraldo Rivera's legendary Al Capone's vault live television flop.
However, the story does not end there; a diligent West Point archeologist named Paul Hudson took the box to inspect it further. He dug through the sediment settled at the bottom and did indeed fond treasure. Former cadets had placed a series of six American coins with dates stamped on them from 1795 through 1828 and one commemorative medal in the box. The coins Hudson found were a 5-cent coin from 1795, a Liberty Dollar from 1800, one 1818 25-cent coin, a 10-cent and 1-cent coin from 1827 and one 50-cent piece from 1828. The lone medal was an Erie Canal commemorative medal which dates to the year 1826. 
The coins will have values ranging from the hundreds to thousands of dollars depending on their condition and scarcity. Hudson said he was initially hoping to find more treasure but is happy that he found these items and only wishes he'd have seen them while on stage for the live webcast. He says had the cadets placed wooden or paper items in the box they likely would not have survived the centuries without disintegrating. The Kosciuszko monument was erected between 1828 and 1829 in honor of the West Point graduate's fortifications for the Continental Army at the West Point location during the Revolutionary War. Hudson is hoping to learn even more about the box and West Point as he continues to evaluate it.     
Copyright 2023, Daily360.com